Cubic Awarded $2.6 Million Contract From Italy
Monday, March 9, 2015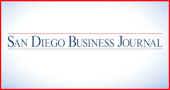 Cubic Corp. said on March 9 that Italy's ministry of defense awarded it a follow-on contract worth more than $2.6 million.
Under the deal, Cubic (NYSE: CUB) said that it will deliver next-generation technologies that will offer heightened realism during army combat training. Specifically, the contract will integrate battle tanks, tactical missiles, targets and simulated chemical warfare events into training.
Soldiers will be able to participate in war games and then review their mistakes afterward.
Cubic offers services and technology for the defense and mass-transit markets.