Junior Achievement's Joanne Pastula to Retire
Monday, March 9, 2015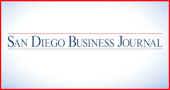 Junior Achievement of San Diego County announced that Joanne Pastula will retire as president and chief executive officer after more than 16 years of leadership.
Pastula will remain with the national nonprofit to ensure a smooth transition for her successor and a successful opening of the new Mission Fed JA Finance Park this fall.
Junior Achievement of San Diego's Board of Directors has formed a succession search committee that will be looking for the next president and CEO. Pastula will then focus on her new role as a member of Junior Achievement's Board of Directors.
Under Pastula's leadership, Junior Achievement of San Diego grew from a three-person staff with a small budget to a financially independent branch in 2001. During her tenure, she increased the annual budget from $300,000 to almost $2 million, and expanded the overall student participation from 15,000 students to 53,000 students.