Navy Renews Contract with SAIC to Train Marine Mammals
Wednesday, March 11, 2015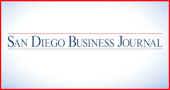 Science Applications International Corp. (SAIC) said on March 11 that the U.S. Navy has renewed its contract to care for and train the Navy's marine mammals in San Diego; Bangor, Wash.; and Kings Bay, Ga.
The Navy uses dolphins and sea lions to find and mark the location of underwater objects, such as mines. The animals travel throughout the United States and all over the world.
SAIC (NYSE: SAIC) has overseen the work for more than 25 years. The new task order consists of one base year and four option years. If the Navy exercises all of its options, the deal will be worth $59 million.
The Space and Naval Warfare Systems Center Pacific in San Diego awarded the deal.
SAIC was long based in San Diego. The company moved to Virginia and then split its business in half in an attempt to compete for contracts more successfully. The other surviving business is Leidos Holdings Inc. (NYSE: LDOS).