FINANCE: COMMERCIAL SECTOR OPENS UP TO SMALL INVESTMENTS
Crowdfunding Moves Into Real Estate
Friday, March 13, 2015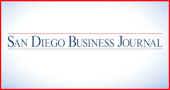 Online crowdfunding has already made its mark in the financing of technology startups, movies and philanthropic giving, and early indications are that it could make its next big splash in the world of commercial real estate investment — led by sites such as Realty Mogul, CrowdStreet and Fundrise.
Experts at a recent real estate conference, presented by the Burnham-Moores Center for Real Estate at the University of San Diego, said the crowdfunding model currently plays a small but growing role in capital-raising for purchases of properties such as offices, apartments and hotels.
One high-profile Southern California example was the move last year by Kittridge Hotels & Resorts LLC to sell a 15 percent share of ownership in the Hard Rock Hotel Palm Springs — worth more than $1.5 million — to 85 investors located throughout the country via the website of Beverly Hills-based Realty Mogul.
Lewis Feldman, a Los Angeles partner in the law firm Goodwin Procter LLP, told the USD audience that based on current growth trends, crowdfunding for all types of investments is on track to surpass $20 billion nationwide in 2016, and various entities have projected that the portion focused on real estate could reach $2.5 billion by the end of 2015.
How it Works
A key factor will be moves by the crowdfunding sites to properly screen investments being presented, as well as the investors seeking to partake in deals, which is crucial for building trust in the platforms.
"'Compliance, compliance' will be the new version of 'location, location,' " Feldman said.
Real estate crowdfunding was enabled in part by provisions of the federal Jumpstart Our Business Startups (JOBS) Act of 2012, intended to lighten restrictions on the ability of small companies to raise equity. However, under rules enforced by the Securities and Exchange Commission, investors in such transactions must have annual income of more than $200,000 or a net worth higher than $1 million.
The crowdfunding sites enable qualified investors to buy shares in specific buildings and projects, which is different from traditional investment vehicles such as real estate investment trusts, which sell shares in entire property portfolios. Crowdfunding investors typically are able to share in rents and other revenues generated by properties, as well as profits gained when the properties are sold.
The websites take fees from sellers and investors for acting as middlemen, and allow users to invest sums as little as $100 in properties, with the average investments reported by the sites ranging from $10,000 to $50,000.
Who Will Invest
Norm Miller, a real estate professor at USD's School of Business Administration, said crowdfunding in a few years could have a noticeable impact on small- to modest-sized real estate deals, with lesser impact on larger investments made by institutional entities.
"I suspect it is more suited to multifamily since that has less complicated leasing and average investors can better relate to the demand-supply fundamentals," Miller said in an email following the USD conference, where he moderated the session on crowdfunding.
"It's more transparent, although management still matters and that requires more due diligence than typical crowdfunders can reveal," Miller said.
He added that the growth of crowdfunding in real estate will hinge partly on whether federal regulators eventually allow smaller investors into the game — what the crowdfunding community has referred to as "the democratization of ownership."
According to the industry website Crowdsourcing.org, total money raised through sites geared to all types of fundraising grew from $2.7 billion in 2012 to $5.1 billion in 2013, with $10 billion projected for full-year 2014. The Wall Street Journal calculated that only a small portion of total crowdfunding dollars — approximately $135 million in debt and equity — had been raised for U.S. real estate property transaction as of mid-2014.
Ian Formigle, vice president of investments for Portland, Ore.-based CrowdStreet Inc., told the USD conference audience that his online sector can currently be compared to "retail circa 1997." Investors are in the early stages of accepting websites as places to make real estate deals, similar to the way online stock and fund trading was gradually adopted by consumers a decade ago.
Formigle said the platforms are helping educated investors with realistic expectations make decisions on a broad array of investments within a relatively short time span.