Movie Theaters, Events Space Planned at Liberty Station
Wednesday, March 25, 2015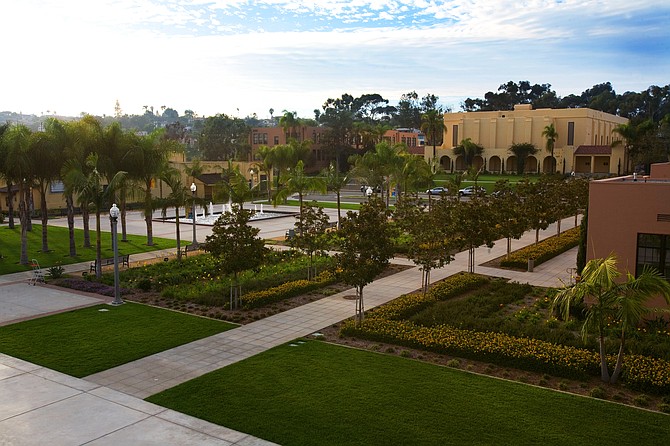 La Jolla-based Backlot Hospitality plans to open a new events space with six movie theaters at the former Luce Auditorium, at Liberty Station in Point Loma.
Terms of a lease agreement were not disclosed by Backlot and NTC Foundation, the nonprofit that oversees the arts and cultural district spanning 26 buildings on 28 acres within the former Naval Training Center.
Officials said Backlot Hospitality, run by Adolfo Fastlicht, plans to open a new venue called TheLot/Liberty Station, making use of the 20,000-square-foot auditorium that originally opened in 1941. Renovations will begin in April and the venue is set to open in late autumn, with offerings geared to special events, art, film and food.
The venue will include six cinemas with seating for 50 to 100 people, with a new outdoor covered lounge for dining and socializing overlooking the historic Luce Court. The location is between Rosecrans Street and Truxton Road.
NTC Foundation was established in 2000 by the city of San Diego to oversee culture-oriented renovations and programming in a portion of the former Navy training base, which was closed by the military in 1997. The foundation has completed work on 16 of the 26 buildings within the cultural district, which is now home to nearly 80 museums, galleries, artist studios and related creative and educational spaces.
Other portions of Liberty Station have been master-planned by local developer Corky McMillin Cos., which has brought in several office, retail and other commercial and education-related tenants. McMillin has also overseen residential and hotel developments in portions of the former Navy base property, which spans more than 500 acres.