Sloan Foundation Expands Minority Ph.D. Program to UC San Diego
Wednesday, March 25, 2015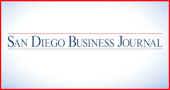 UC San Diego is one of three institutions selected by the Alfred P. Sloan Foundation for a partnership to support under-represented graduate students in STEM fields.
The three-year, multimillion-dollar initiative is an expansion of the Sloan Foundation's Minority Ph.D. Program.
As part of the partnership, UC San Diego will establish a University Center of Exemplary Mentoring that will provide scholarships to minority doctoral students as well as coordinate faculty and peer mentoring, research opportunities, workshops and other programs to help students succeed.
The other two institutions selected are the Massachusetts Institute of Technology and the University of Illinois, Urbana-Champaign.
The Sloan Foundation is a nonprofit, philanthropic grant-making institution based in New York.