Everyone Is on Offense When Divvying Up the Defense Budget
Friday, March 27, 2015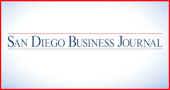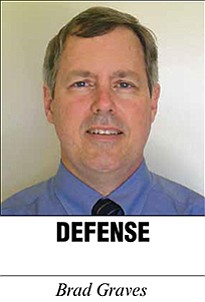 The rodeo in Washington is getting going, with lawmakers wrangling over the shape of the Defense Department's 2016 spending plan.
At this point, it looks like budget authors want to bulk up on supplemental war funding. In Pentagon lingo, that goes by the abbreviation OCO, for overseas contingency operations. Some observers say putting programs in OCO will let the budget writers get around planned budget cuts — called sequestration — that are expected to make their return in 2016. By now, writers at Politico are calling OCO a "slush fund."
Specific programs have their partisans. A Washington-based PR person representing the Aircraft Carrier Industrial Base Coalition was recently in touch with me, suggesting a story about General Atomics, which is supplying electromagnetic catapult technology for the U.S. Navy's new Gerald R. Ford-class carrier. Is is interesting technology, but we have covered announcements as they have happened. The coalition set aside March 25 and 26 as "action days" — days to lobby Congress to "provide uninterrupted federal funding support" for carriers. Washington types occasionally float the idea of cutting carrier funding to balance the budget. The lobbyists are particularly concerned that Congress retains the $678 million in President Obama's budget to fund the midlife refueling of the USS George Washington, a very complicated procedure that occurs once in a ship's lifetime.
The aircraft carrier coalition website is instructive: Its diagram of the United States shows 44 states that contribute to the carrier program (the exceptions are Montana and a few of its neighbors). To me, it illustrates a successful attempt on the part of contractors, the Pentagon and Congress to drive jobs for a program into as many congressional districts as possible. GA has some very smart people doing research and development on the catapult in San Diego, though production is in Tupelo — in Mississippi's 1st Congressional District.
• • •
A Big Footprint: Local Northrop Grumman Corp. (NYSE: NOC) executive Jim Zortman spoke to Sacramento lawmakers March 23, laying out how much his company contributes to the California economy. The business spends $1.8 billion among its 4,000 California suppliers, and employs 25,000 people in the Golden State, with a payroll of $2.5 billion. Zortman, a retired Navy vice admiral, is now vice president of global logistics and operational support with Northrop Grumman Aerospace Systems. The business runs its unmanned aircraft programs from its offices in Rancho Bernardo.
• • •
Unmanned Notes: The Air Law Institute's recent Air & Space Law Symposium in mid-March looked ahead to a time when unmanned aviation technology, now used mostly by the military, will be used in both the military and civilian spaces. Brandon Suarez updated the audience on how his employer, General Atomics Aeronautical Systems Inc., was developing a collision-avoidance system for unmanned aircraft. He described two Predator B aircraft flying in close proximity to each other to test the system, and said significant tests are scheduled for June and January. The Predator with the special sensing gear looks as if it had a nose job, he observed. Charles Leocha of Washington, D.C.-based Travelers United spoke of a day when the cockpit crew of a very long package-delivery flight might be supplemented by a relief crew on the ground, who could pilot the aircraft by remote control.
Tom Cassidy, the former rear admiral who went on to build GA-ASI's Predator program, received the institute's Inspiration Award. Cassidy recalled buying intellectual property for the Predator from inventor Abe Karem via Hughes Aircraft. He told his audience that it "borders on lunacy" that several civilian aircraft recently went down with no one knowing where or why.
• • •
Supply-Chain Stars: GA-ASI said it recently gave Supplier Excellence Awards to 45 businesses. Local top suppliers included Advanced Machining and Tooling of Poway; Certified Metalcraft Inc. of El Cajon; CNC Dynamics Inc. of Vista; Decisive Testing Inc. of San Diego; General Electronic Devices of San Marcos; Manzke Machine, Inc. of Escondido; Mathy Machine of Santee; Plastifab of San Diego; San Diego Fluid Systems of San Diego; Santourian Manufacturing Inc. of Oceanside; and TTI of San Diego. The awards recognize suppliers who sustained or exceeded a 98 percent rating on quality and on-time delivery. Some 574 production suppliers were eligible for recognition.
• • •
Short Takes: Madcap Software of La Jolla is a subcontractor to General Dynamics Corp. on a U.S. Army contract that could be worth as much as $415 million over five years. The indefinite quantity, indefinite delivery deal calls on General Dynamics (NYSE: GD)'s Mission Systems unit and its subcontractors to manage Army live training systems at nearly 300 training ranges worldwide. The deal is called LT2 CPM Next. The Program Executive Office for Simulation, Training and Instrumentation awarded the deal. ... The Navy christened the amphibious transport dock ship USS John P. Murtha on March 21 at Huntington Ingalls Industries in Pascagoula, Miss. The Navy plans to eventually moor the ship at San Diego, where it will have a crew of 374 sailors. It is the 10th ship in the San Antonio class; such ships are normally named after cities but an exception was made for the Pennsylvania congressman and U.S. Marine Corps veteran.
Send San Diego defense industry news to bradg@sdbj.com.