RETAIL: COMPANY'S PASSION SEEN IN CRAFTSMANSHIP, MARKETING
Banjo Co. Executes at Home and Abroad
Sunday, December 1, 2019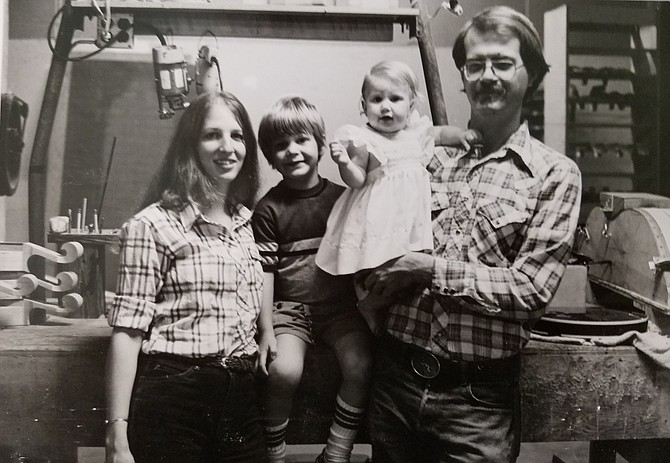 When it comes to dueling banjos, Deering is a heavyweight champ.
Deering Banjo Co., located in Spring Valley, is hailed as the largest banjo manufacturer and distributor in the world. In 2018, the company manufactured and distributed 7,776 banjos, grossing $4.3 million in revenue. The family-owned company is already on track to exceed last year's profits.
Global Footprint
We have a large dealer network of music stores that we work with all over the world," says Deering Banjo Co. co-founder and President Greg Deering. "We have 40-50% of the banjo market share."
Company President Greg Deering estimates 30% of the company's 265 dealers and distributors are located abroad in Australia, Japan, China, and England.
Greg Deering describes their large-scale factory operation as "fairly automated." However, Deering has banjo models that are purely custom, and they have a lot of hands-on work." Custom banjos featuring hand-painted artwork set the company apart from much of the competition.
44 Employees
Currently, Deering Banjo has 44 employees. The Deerings say it is challenging to find skilled workers considering the expertise needed to craft their banjos.
"If somebody is responsible, and conscientious, and has the discipline to be able to come to work every day, we can train them," Greg Deering said. It only takes a few weeks for someone to get up to speed for a basic job function within the manufacturing process. Training for the more involved and skilled positions can take years.
Despite the high employee turnover, "we have a lot of craftsmen that have been with us for 10 to 20 years. Our top craftsman, Chuck, has been with us for 40 years." Greg said. "Chuck concentrates on building the neck for the high-end banjos.
"He and I do all the custom work. If somebody orders a special one of a kind, we team up on it."
And when it comes to building a one-of-a-kind Deering banjo, Greg Deering says a fancy neck is on the low-end of customization options. "I'm doing a visual right now with the theme of it is "20,000 Leagues Under the Sea." It's going to have a submarine, and a squid, and all kinds of stuff on it."
According to the National Association of Music Merchants (NAMM), an Encinitas-based global musical instrument trade association, Deering's business strategy reflects San Diego's unique appreciation for handmade and custom instrument manufacturers.
"San Diego has this fundamental base of the industry of handcrafted, handmade, beautiful instruments of intrinsic value," said Joe Lamond, NAMM president and CEO So, companies that value workmanship, that value expertise, and value their workforce, they can thrive here in San Diego. Deering Banjos is an excellent example."
Lamond said he believes Deering's handmade San Diego banjos are a real testament to their product's quality and brand.
"When you hold (the banjo) in your hands, you realize, Greg and his team built that instrument,' and it has got a history and it's got a story behind it. I don't think that's true of a lot of things we buy today." Lamond said.
Finding a balance between the new and old ways of building a banjo is a craft in itself. Despite the impact technology has had on the music industry, Deering Banjo has found a way to find the equilibrium. Lamond says.
"The story of their success is the resilience in a very advancing technology world. Maybe these handcrafted instruments, in some ways, are the antidote."
The New CEO: Jaimie Deering
Looking toward the future, the Deering family is making plans to keep its legacy in the banjo world. As a result, the company's leadership has shifted. Co-founder Janet Deering has stepped down from her CEO position. Jamie Deering has officially been named Deering Banjo's CEO.
"This is the first time we've done an interview where I've actually had the position of CEO, Jamie Deering said. "So, it's a new change in our structure that we haven't publicly announced yet. Until now."
According to Lamond, the type of business the Deerings have created is very much in line with what the music products industry is; it tends to be "family driven."
"As a result, they end up having success in the industry as almost a byproduct of the passion and the love and the family," Lamond said.
As CEO, Jamie understands the company's values, brand, and how they got to where they are in the first place. Jamie does intend to utilize more modern technologies for customer services and sales.
"As far as operations go or our business model, that's not going to change…" Jamie Deering said.
As the company has grown, Jamie explains they, "needed to delegate and distribute some of the functions that have all been on one person's head for a very long time."
Relationships With Artists
Greg Deering says during Jamie's eight years at the company, she has been extremely dynamic in expanding their artist relationships.
"Jamie has brought in so much wealth and resources that it started becoming evident that she would be able to handle and oversee the ropes..." Greg Deering said. "I think it's going to make a difference, not just our company, but the whole banjo world."
Deering Banjos' newly-named CEO, explains the company's marketing strategy during this time also impacted its growth.
"We've also just been intelligent about promoting the banjo in a way that makes it accessible to everyone and not pigeonholed to a specific genre."
Lamond attributes the industry's recent growth to the banjo's integration in today's pop music
"The banjo is alive and well...you hear it so much more in songs maybe in the last few years for sure," Lamond said. "Like Mumford and Sons and things like that. It kind of resurrected the whole thing."
New Fans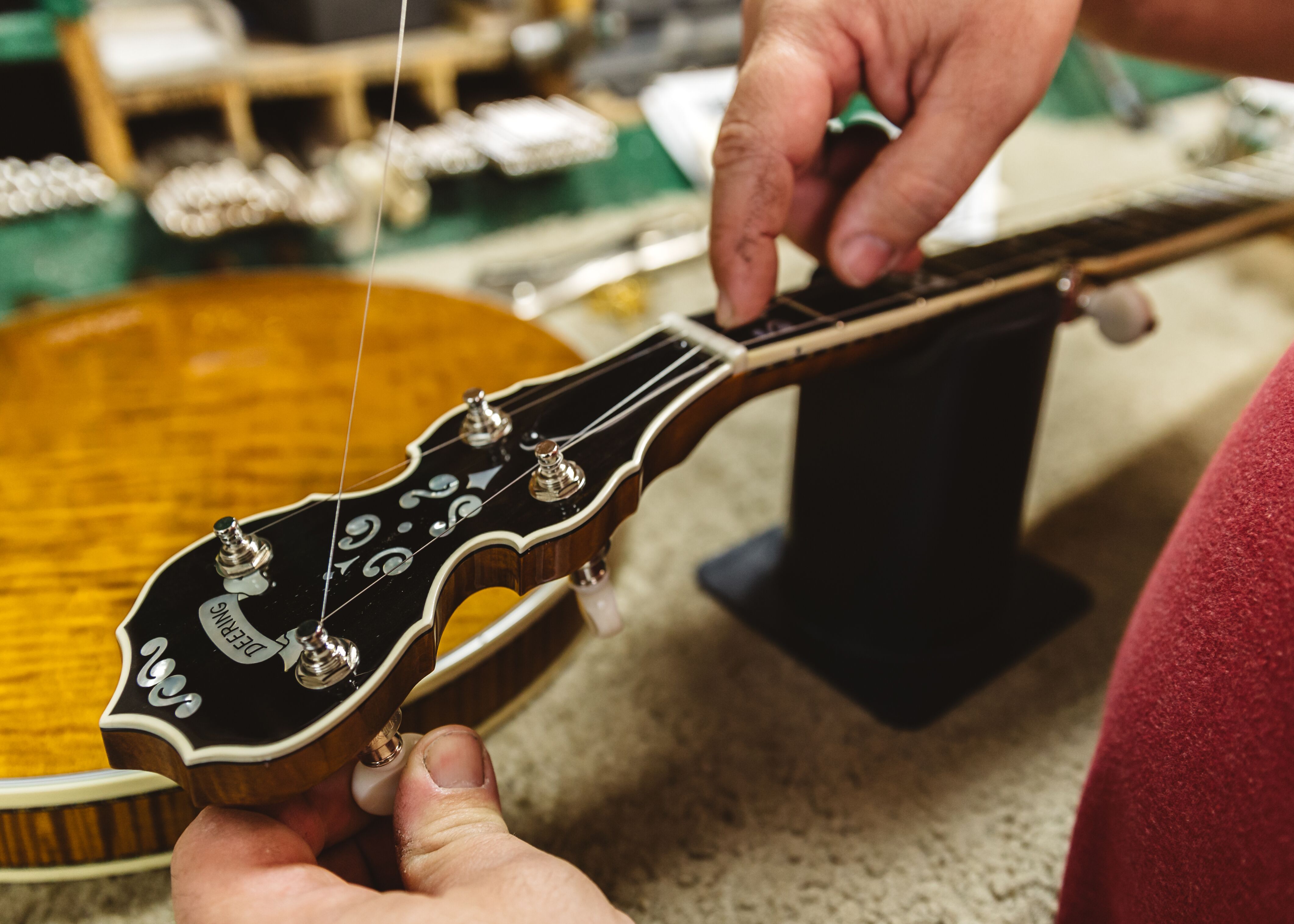 Greg Deering says his banjos have a strong market. They have expanded past the traditional borders, like bluegrass and old timey folk music
"But we've expanded to country, to rock 'n' roll, to blues, and to mainstream pop," Greg Deering said. Together with their dealer and distributor network, "we are just working on expanding the whole genre of banjos."
Jamie Deering says they have implemented marketing strategies to reach, "anyone either that's been playing or wants to play the banjo."
The website features online shopping, live chat customer support, and educational content such as music lessons and maintenance tips. Other marketing channels include digital ads, newsletters, and trade shows. More traditional clients still order directly from Deering Banjos' 96-page color catalog they receive in the mail.
Despite Deering Banjo Co.'s success over the last 44 years, the banjo market has not always been easy. According to the 2016 Music Industry Census report, the overall acoustic guitar industry's retail value fell 2.1%. In 2017, the sector recovered, jumping 8.6%.
The market's volatility impacted Deering Banjos' niche industry.
"In 2016, our entire industry, not just banjos, but guitars and musical instruments in general suffered a pretty big drop. Since then, we've had almost a 60% to 70% recovery. So it's been strong."