MEDICINE: CO. SEES OPPORTUNITY IN PRECISION MEDICINE FOR ALZHEIMER'S
Vivid Genomics Helps Drug Developers Design Better Trials
Sunday, December 1, 2019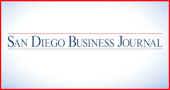 Biogen's plans to resurrect its failed Alzheimer's drug sent shockwaves through the research community, including at local companies. Though the cause of Alzheimer's disease is still unknown — as are the odds that the FDA will approve Biogen's drug — the news still stirred up excitement around treatments that remove beta-amyloid "plaques" from the brain, thought to be a significant factor in the disease
"It seemed like people were moving away from these amyloid targeting drugs. … Biogen's (previous) announcement that they were discontinuing the trial, in a lot of ways, it was the straw that broke the camel's back on the whole amyloid hypothesis," said Julie Collens, Founder of Vivid Genomics Inc. "For Biogen, 11 months later, to say there's hope for this approach after all, it's really an interesting shift."
Finding the Right Patients
Collens is also considering Biogen's sudden about-face as her company builds tests to help drugmakers better design clinical trials for Alzheimer's and other dementias. Vivid Genomics had developed a blood-based genetic test to predict the presence of amyloid plaques in patients, which could be used to pre-screen patients in a clinical trial. For example, a pharmaceutical company might choose to only include patients with amyloid plaques in a trial.
With confidence in the amyloid hypothesis waning after Biogen pulled the plug on its trial 11 months ago, Vivid Genomics had turned its attention to developing other tests for Lewy Bodies, Cerebral Amyloid Angiopathy and TDP-43. But now, Collens anticipates a renewed interest. As precision medicine has created new cancer treatments, Collens hopes it can lead to a breakthrough in Alzheimer's disease.
Subcategories
"Right now, patients are treated as though they're all in this one umbrella of Alzheimer's disease, and more likely there are different subcategories," Collens said.
What's more, many Alzheimer's patients also have other forms of dementia. To offset this, drugmakers will enroll more patients in a clinical trial, resulting in longer, costlier trials.
"They know what's happening. They just don't have a way to stratify patients right now," Collens said.
She hopes to make the tests commercially available in mid-2020. Vivid Genomics has already drummed up a letter of intent from a major pharmaceutical company, and is in the process of planning for pilot projects.
Since the company will be working with drugmakers on earlier-stage clinical trials, not the pivotal, stage 3 trials used to seek FDA approval of a drug, Vivid Genomics does not yet need to pursue FDA approval for its tests. In the longer term, Collens hopes to secure approval as part of the company's strategy.
Precision Medicine Co. For Dementia
"Ultimately, we want to be seen as the precision medicine company for dementia," she said. "Overall this is such a huge unmet need. The companies themselves know the risk is high. They will be motivated to do everything they can to mitigate that risk, and our goal is to be part of the process."
Collens spun the two-year-old company out of Illumina in early 2018. She had previously headed up market development for complex disease, looking at diseases with a genetic component and a big unmet need.
"Alzheimer's completely jumped off of the page," she said.
Collens lobbied for more investment in Alzheimer's and dementia, but realized she would have to spin out Vivid Genomics to see her idea to fruition.

After taking the company through San Diego's Ad Astra accelerator program, Collens began developing Vivid Genomics in earnest. Her company was a finalist at the San Diego Angel Conference, and received $125,000 in a follow-on round from participating angel investors.
The investment helped Vivid Genomics bring on two full-time employees, including its first chief genomics officer and another data scientist, bringing development of its tests in-house.
'Capital Efficient'
"We've been really capital efficient so far with what we've been able to do," Collens said.
Vivid Genomics is currently raising $3 million to $5 million, which it hopes to use to commercialize its tests and build out its data sets.
Looking to the future, it's difficult to say what the result will be for Biogen's treatment, or other major Alzheimer's drug development efforts. But despite the ups and downs that come with high-profile clinical trials, scientists will keep at the problem.
"The people that are working on it are still going to continue working on it and will be relentless about it until there's a drug that works," Collens said.