San Diego's Wealthiest Are an Eclectic Group Reflecting Region's Diversified Economy
Monday, December 2, 2019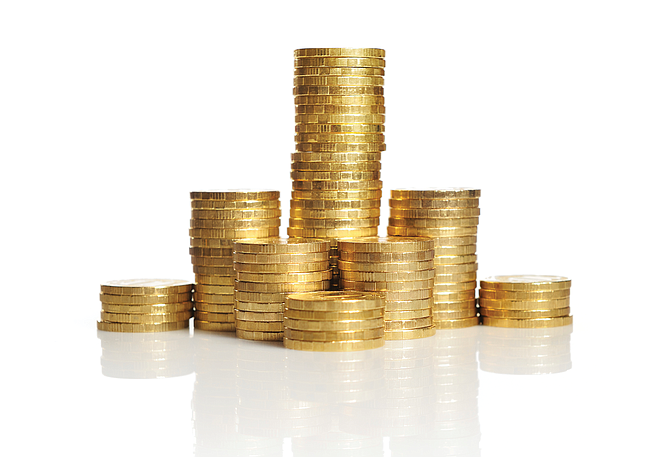 Who are San Diego's richest residents? What do they do to earn such impressive fortunes? And what do they have in common?
Those are the important questions we ask when we research the men and women who populate our list of the wealthiest San Diegans published each year.
Truth is, other than the fact that they are mega-rich, it's a challenge to find the common elements among the 25 individuals who find their way onto our annual ranking.
There are some generalities, of course.
Most who make it are entrepreneurs — company founders or co-founders — who were able to build large, successful businesses.

A few have inherited their good fortune. A couple more are corporate executives who have been able to amass considerable sums while leading their companies to higher sales and earnings.
One is a professional athlete, renowned on the golf tournament circuit for his phenomenal swing.
There doesn't seem to be much there that connects them.
A Diverse Economy
But if we look closely, we detect at least one visible thread binds all 25 wealthiest in the region.
All serve as able representatives of the different sectors of the region's diversified economy.
Just about every major business area is represented on the list.
The business sectors include technology, biotechnology/health care, food and beverage as well as defense, real estate, financial services, sports and energy.
A few of the wealthiest decided to make their stake here after having made or inherited their wealth elsewhere. The moderate year-round climate and stunning views of the Pacific Ocean are draws.
That could be said of Gwendolyn Sontheim Meyer, the No 1 person who made out list again this year.
Meyer one of a number of high-net worth individuals live in the low-profile, but high net-worth enclaves of Del Mar, La Jolla, Rancho Santa Fe and Solana Beach.
Meyer derives her $4 billion-plus fortune from her family's ownership of Minnesota-based Cargill Inc., the largest privately held corporation in the United States in terms of revenue. Purina animal foods is one of its best-known brands.
Cargill posted net earnings of $2.56 billion on revenues $113.5 billion for the fiscal year 2019. Meyer has 7 percent ownership in the company.
She's better known locally for equestrian endeavors and her leadership role in Feeding San Diego, the local offshoot of U.S. food bank Feeding America.
Mild winters and wind-swept beaches aside, many made the list because of their entrepreneurial drive and business acumen.
Examples on the list include two men each from the largest publicly held business in the region, Qualcomm, and one of the largest privately held businesses in the region, technology-driven defense contractor General Atomics.
Qualcomm is a leader in mobile technology, having started with one of the fundamental cellphone technology protocols, while GA is known for its Predator done, used by the CIA to fly secret reconnaissance missions.
Neal Blue, chairman and CEO of General Atomics with a net worth of $4.1 billion is No. 2 on the list. His brother Linden Blue, who has a share in the privately held business, is No. 9 with $1 billion in assets.
The brothers were born to a wealthy family in Colorado. But the two transformed a small business into a giant with their hard work and perspicacity after attending Yale University.
They were also avid aviation enthusiasts.
Business savvy and entrepreneurial drive are two personal traits evident for the No. 3 person on the list, Irwin Jacobs.
Along with Andrew Viterbi, listed at No 13, the two, along with five other co-founders built the company into San Diego's largest.
The company posted $24.3 billion in revenue for 2019, up more than 7 percent from $22.6 billion in revenue in 2018.
In addition to his generous philanthropic pursuits over the years, Jacobs is more recently making headlines for backing directly and indirectly the campaign chest of granddaughter Sara Jacobs. She is running for the seat relinquished by Susan Davis, who is retiring from San Diego's 53rd congressional district having failed to win a seat in the 49th district in the 2018 elections.
Liquid Gold
What's surprising about the wealthiest list is the arrival of four of the region's beverage entrepreneurs, including the three founders behind two of the biggest names in the craft brewing phenomenon, Ballast Point and Stone Brewing. All three are literally self-made men.
The two companies are among the 100-plus craft breweries that have sprung up here with the past few decades.
Indeed, their success and good fortune underscores San Diego as one of the craft beer centers in the nation.
Jack White, who comes in at No. 18 on the list, sold Ballast Point four years ago to Constellation Brands, giving him an estimated net worth of $375 million.
He continued to dabble in the industry with boutique distillery Cutwater Spirits which was recently sold to Anheuser-Busch likely to fuel more innovation from White moving him even further up the list. Cutwater is one of the innovators in the adult beverage realm.
Greg Koch and Steve Wagner, No. 22 and No. 23 on the list respectively, are co-founders of Escondido-based Stone Brewing, a pioneer in the exploding popularity of craft beer over the past two decades.
How these two musicians with a taste for beer got together is one of the stories for the ages here in the region.
By the way, San Diego is home to many professional athletes. But only one has been lucky enough to transfer his abilities into big money and a place on the wealthiest list.
That's prof golfer Phil Mickelson. He's No. 17 on the list, with most of his net worth of $375 million taken from his tournament winnings and his product endorsements.
The Magnificent Nine
Meanwhile, here are a few fun facts about the wealthiest for 2019:
There are nine billionaires on the list from San Diego.
Impressive as that might appear, the total pales in comparison to other regions, such as San Francisco and Silicon Valley. That count of nine represents just 5 percent of the state's 157 billionaires, nearly half of whom live in San Francisco.
Indeed, the City by the Bay has an impressive number of the superrich —75.
Research firm Wealth-X, which tracks those with net worth in the 10 figure and higher range, reports that one of every 11,600 residents in San Francisco.
To be sure, San Diego holds its own when it comes to wealthy residents further down the wealthiest list, especially in the ordinary millionaire range.
San Diego is fifth nationwide in all counties in the U.S. with the highest number of millionaire households, according to finance-focused market research firm TNS Global.
TNS reports that San Diego is home to about 9 percent of the families whose net worth is counted in the millions and higher. That's 102,000 residents.
Perhaps one or two of those millionaires will rise through the ranks to joins the list of San Diego's wealthiest in future years.
...
A variety of sources including Forbes, Bloomberg, The Rich Register and other sources were used to confirm or help determine wealth amounts.