Smokin J's BBQ to Open First Restaurant in San Diego
Thursday, December 5, 2019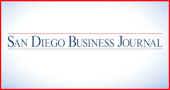 Founded in 2017 by brothers Jeremy and Joshua George in local farmers markets, San Diego-based Smokin J's BBQ will open its first restaurant in San Diego on Dec. 14.
According to a press release, Smokin J's BBQ will be located at 14053 Midland Rd. in Old Poway Village and will be open Thursday and Friday from 11am to 8pm and Saturday and Sunday from 10am to 8pm.
"I'm looking forward to focusing even more exclusively on the food and creating new recipes instead of driving hundreds of miles and setting up and breaking down the stand twice a day," said Jeremy George, co-owner and pitmaster. "I plan on living in the kitchen once it's open."
Since its inception, Smokin J's has grown to three teams of smokers cooking over 50 events a month across San Diego County, according to the press release, cooking at homes, offices and festivals. Now, the restaurant will feature classics like pulled pork, smoked brisket, baby back ribs and smoked chicken, as well as mac n' cheese, Cajun fries, fresh-baked cornbread, collard greens, smoked beans and more.
The menu will also boast rotating specials, like the "rib of the month," as well as seasonal items like smoked duck and smoked turkey.
Travel & Hospitality reporter Mariel Concepcion can be reached at mconcepcion@sdbj.com or 858-634-4625.