Local Roots Kombucha Acquires Latitude 33 Brewing Facility
Sunday, December 8, 2019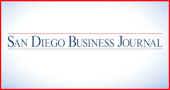 Local Roots Kombucha, a San Diego-headquartered kombucha company, has acquired Latitude 33's former brewing facility. According to a press release, the deal includes the 16,000 square foot brewery and 20 fermentation vessels located in Vista.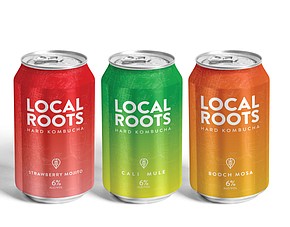 The acquisition will help Local Roots keep up with demand for its non-alcoholic and alcoholic kombucha products, the release states, by expanding its production capabilities by 35 times, increasing production from a 1,000 barrel per year capacity to an estimated 35,000 in 2020. Starting Jan. 2020, Local Roots will be able to service accounts across San Diego County and as far north as Los Angeles County, as per the press release.
"Trying to keep up with San Diego's thirst for our product has been humbling, to say the least," said Kory Hunter, Local Roots' marketing lead. "As the cliché goes, this is a nice problem to have, but still a problem we needed to solve as we've had to put new accounts on hold since August. The acquisition of this brewing facility will allow us to satisfy the increased demand we've received from our existing accounts here in San Diego, as well as open up our distribution to restaurants, bars and bottle shops locally and up to the northern tip of L.A. county."
A number of Latitude 33's brewers will be joining Local Roots as part of the acquisition. The Boochyard, Local Roots' existing tasting room, will remain open at its current location one block away from the new operations.
All Local Roots Kombucha is organic, probiotic and gluten-free. In the near future, Local Roots hopes to expand distribution beyond Southern California.
Travel & Hospitality reporter Mariel Concepcion can be reached at mconcepcion@sdbj.com or 858-634-4625.