BurgerIM Opens Linda Vista Location
Originally published December 10, 2019 at 7:29 p.m., updated December 12, 2019 at 10:25 a.m.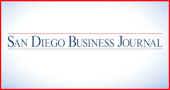 BurgerIM, the Encino-based burger chain, has opened a new location in San Diego County. According to a press release, the restaurant is located on Linda Vista Road in Linda Vista.
"We're thrilled to bring the signature BurgerIM experience to Linda Vista and San Diego residents and look forward to becoming a valued member of the community," said Roy De Leon, Linda Vista's BurgerIM new franchisee. "We're proud to offer an unparalleled variety in fast-casual burgers and to be a place that guests can count on for an amazing burger, whether it's their go-to favorite or trying something new."
BurgerIM's full menu includes more than ten protein options, including its 3 ounce "Classic Burger IM" and its recently added quarter-pound and third-pound "Big BurgerIM" options. A Keto Burger and an Impossible Burger have been introduced to the menu as well. Other burger alternatives are the dry-aged beef, salmon, crispy chicken and falafel. Meanwhile, BurgerIM also offers milkshakes, fries, onion rings, wings, salads and desserts.
BurgerIM's Linda Vista location will be open Sunday through Thursday, 11 a.m. to 9 p.m. and Friday through Saturday from 11 a.m. to 10 p.m.
Travel & Hospitality reporter Mariel Concepcion can be reached at mconcepcion@sdbj.com or 858-634-4625.