Evofem's Gel Shows Promise Preventing Some STDs
Tuesday, December 10, 2019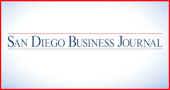 Evofem Biosciences' gel in midstage clinical trials reduced the risk of chlamydia and gonorrhea infections compared to a placebo, the San Diego company reported Dec. 2.
The gel, amphora, could win approval next year as a contraceptive but Evofem has also sought to show amphora can prevent sexually-transmitted diseases.
In a four-month study, 4.9% of 288 women using amphora got chlamydia. That was 50% lower than women in the placebo group.
In addition, 0.7% of 280 women got gonorrhea, or 78% less than the placebo arm of the study.
Evofem said amphora — which is administered via a tampon-like device before sex — was generally safe and well tolerated.
In the U.S. chlamydia and gonorrhea infection rates climbed in 2018 for the fifth consecutive year, with 2.4 million combined cases, according to the U.S. Centers for Disease Control and Prevention.
For Evofem, the next step is to test amphora for these bacterial infections in a late-stage clinical trial.
Amphora this summer finished a separate clinical trial examining amphora as a hormone-free contraceptive. The gel in stage 3 clinical trials was 98.7 percent effective when used as directed, a rate similar to other birth control methods.
As a result, the company last week resubmitted an application asking the U.S. Food and Drug Administration to approve amphora.