Zentalis Pharmaceuticals Emerges with $85M Round for Cancer Drugs
Tuesday, December 10, 2019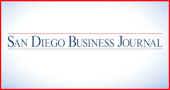 Cancer drug developer Zentalis Pharmaceuticals recently surfaced with an $85 million round. The funding was a series C financing, an unusually late point for a drugmaker to make its public debut.
Most biotechs shout their first large financing from the rooftop. But Zentalis, which has raised $147 million since its 2014 founding, said flying under the radar proved advantageous.
"By eliminating outside distractions, we've got a singular focus, which is drug research and development," said Anthony Sun, the company's CEO & chairman, in an email. "I feel we are operating at an unprecedented pace."
The company's speed, he said, put three Zentalis drug programs in human clinical trials – and soon to be four.
Its lead drug candidate, ZN-c5, is in early-stage clinical trials for breast cancer tagged as estrogen receptor-positive, HER2-negative. This affects some 70% of breast cancer patients.
The drug is being tested in combination with Pfizer's drug ibrance. Zentalis said ZN-c5 and its other cancer programs could also be standalone drugs.
Zentalis is headquartered in New York City but two-thirds of its 60 employees are in San Diego.
Lead investors in the latest round included Matrix Capital, Viking Global Investors, Redmile Group, Farallon Capital, Perceptive Advisors, Surveyor Capital and Eventide Asset Management.