CONTRACT HAS $75M CEILING; MOST OF WORK TO BE LOCAL
Raytheon to Tend Shipboard Networks
Wednesday, December 11, 2019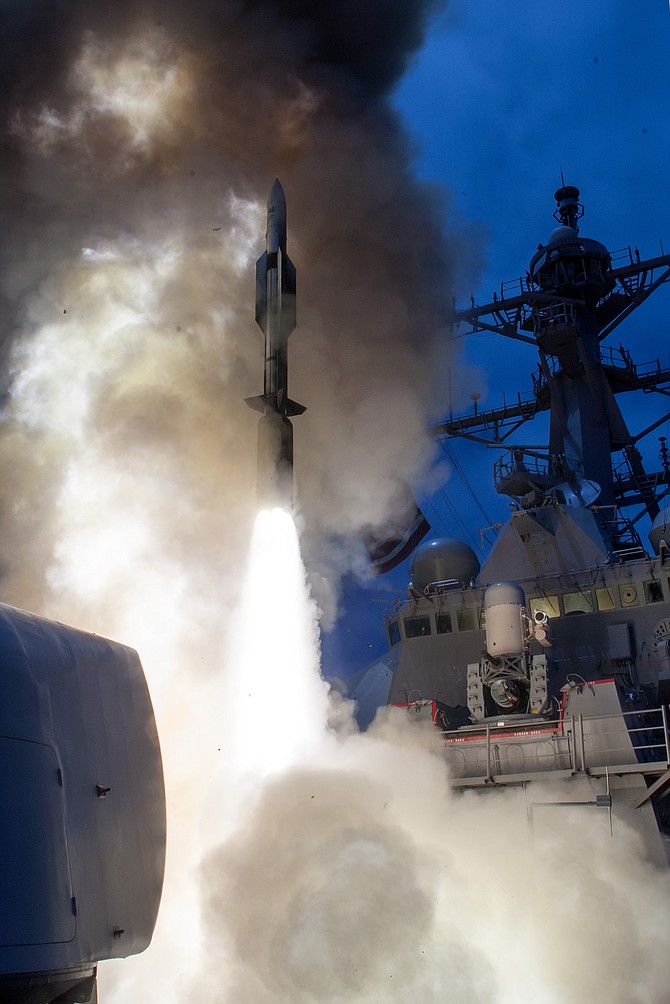 The following are selected defense contracts awarded to San Diego County companies in November and December. The U.S. Department of Defense releases a digest of contract awards daily at 5 p.m. Eastern Standard Time.
The U.S. Navy awarded Raytheon Co. (NYSE: RTN) an indefinite delivery, indefinite quantity contract covering engineering services for networks and network user systems on San Antonio class amphibious transport dock ships. Such ships transport U.S. Marines and their landing craft. Specifically, Raytheon will provide services for the overall management, development, testing, troubleshooting, repair, configuration, maintenance and fleet sustainment of fielded networks and associated network user systems and clients on San Antonio-class ships. Raytheon received the contract without competitive bidding, as the government determined it was the only vendor that could meet the contract's requirements. The deal has a $74.7 million ceiling and 80 percent of the work will be performed in San Diego, with the rest in Norfolk, Virginia and Mayport, Florida. The Naval Surface Warfare Center's Philadelphia Division awarded the deal, announced on Nov. 29.
Standard Missiles Supported
The U.S. Navy awarded Raytheon Co. a one-year contract modification, exercising an option for Standard Missile-2 and Standard Missile-6 repairs and maintenance and support material. Some $866,000 of the $28.9 million contract will be performed in San Diego. The contract combined purchases for the Navy (90%) and the government of the Kingdom of Spain (10%). Specifically, the deal will provide for engineering and technical support, depot and intermediate level repair, maintenance and recertification of missiles, sections, assemblies, subassemblies and components for fiscal 2020. The Naval Sea Systems Command of Washington, D.C. awarded the contract, announced on Dec. 4.
SciTech Program Management Deal Awarded
The U.S. Navy awarded SciTech Services Inc. a five-year, indefinite delivery, indefinite quantity contract to provide engineering and project management support. Under the deal, SciTech will support Navy science and technology management organizations. In addition, it will support program offices that oversee SBIR (Small Business Innovation Research) and STTR (Small Business Technology Transfer) programs. SciTech Services is a small business based in Maryland. Some 2.5% of the contract, worth up to approximately $850,000, will be performed in San Diego, while the balance will be performed at several East Coast locations. The contract was a small business set-aside deal. The Naval Air Warfare Center Aircraft Division at Patuxent River, Maryland awarded the deal, announced on Dec. 4.n