CLASS C APARTMENTS ARE IN DEMAND WITH LESS THAN 2% VACANCY RATE
Rents Soften a Bit for Amenity Rich Apartment Towers
Thursday, December 12, 2019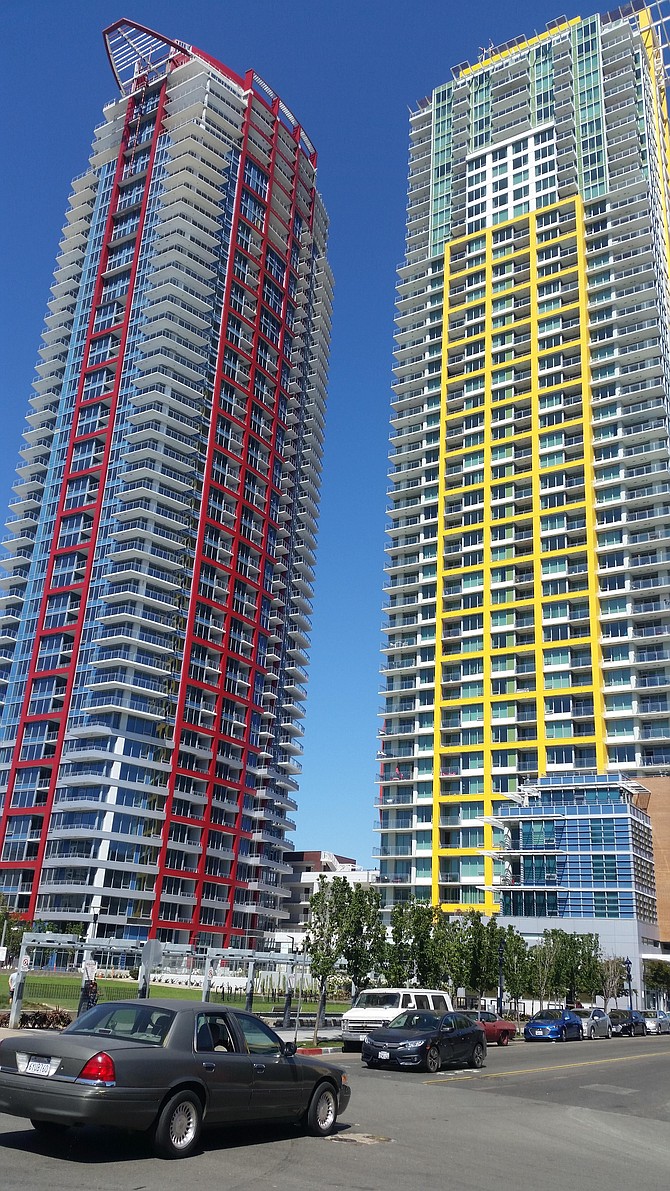 All those fancy apartment towers going up downtown combined with a slowing job growth have resulted in a softening of rents for pricey places to live, according to the commercial real estate brokerage Marcus & Millichap.
At the same time, demand for lower priced apartments has outstripped supply, Marcus & Millichap said in its fourth quarter report on the multifamily market in San Diego.
Demand for so-called Class C apartments is so strong that the vacancy rate countywide for that class has dropped to less than 2 %, Marcus & Millichap reported.
"Core locations near employment centers are on the top of investors' wish lists," Marcus & Millichap reported.
Over all apartment types, the firm predicted that the average vacancy rate will finish 2019 at a low 3.7 % despite a rising pace of new construction.
"Nearly 9,000 units are underway in San Diego with delivery dates extended into 2021," Marcus & Millichap said. "Developers will hasten the pace of construction in the next year as more than 4,000 apartments are placed into service throughout the metro."
Filling the Buildings
For now, the companies that own those towers — the top-of-the-line Class A apartments — are focused more on filling their buildings than they are on commanding higher rents, Marcus & Millichap reported.
Meanwhile, San Diego's appetite for apartment towers has made it eighth in the nation among the 30 largest cities when it comes to having high-rise apartment buildings as a share of the overall apartment market, according to a survey by RENTCafe.com, an apartment search website.
San Diego also has the tallest apartment tower delivered in California in the past 30 years — Pinnacle on the Park built by Pinnacle International in downtown San Diego's East Village.
At 46 floors, Pinnacle on the Park has 484 apartments.
Along with other buildings of similar stature, high-rise apartment towers accounted for 14 % of new apartment construction between 2010 and 2018, according to RENTCafe, up from 4 % in the preceding decade and 7 % between 1990 and 1999.
Low-Rise Apartments' Market Share
At the same time, the number of new low-rise apartment buildings went from 93 % of the market between 1990 and 1999 to 47 % between 2010 and 2018.
RENTCafe defines high-rise buildings as those with 13 floors or more, mid-rise buildings at those with between five and 12 floors and low-rise buildings as those with four floors or fewer.
San Diego's experience reflects a national trend.
In the 1990's, the average apartment building in the United States has three floors, according to RENTCafe.
Over the past decade, the average building height nationally rose to six floors.
The average number of floors of all types of apartment buildings in San Diego went from three to seven in the past three decades, according to RENTCafe.
Builders "have shifted from sprawl to tall in a record amount of time, reshaping urban skylines and multifamily construction in the process," said Adrian Rosenberg of RENTCafe. "According to our latest study, high-rise intensification gained momentum in the past three decades, giving birth to a new market segment – apartment high-rises and skyscrapers."
Developers said the flip from low-rise to high-rise in San Diego is due partly to rising construction costs and disappearing buildable land.
As it gets more expensive to build, it makes more sense to go higher, they said, especially when rents were on the upswing.