DINING: RESTAURANT'S HEALTHFUL REPUTATION GIVES IT ROOM TO EXPERIMENT
Fast-Casual Mediterranean Chain Plans 10th S.D. Location
Wednesday, December 18, 2019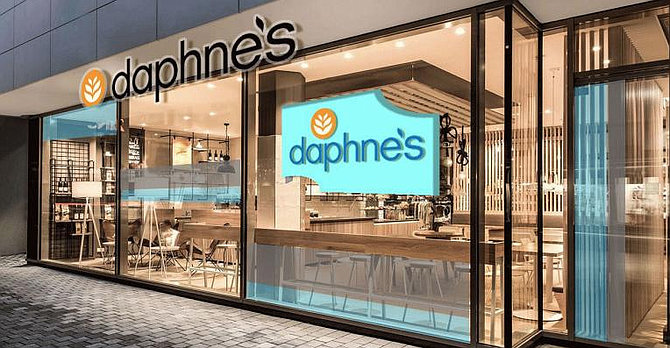 In 2018, Daphne's Inc., a Mediterranean fast-casual restaurant chain, was acquired by Los Angeles-based Elite Restaurant Group for an undisclosed amount. Since then, Elite, which also owns burger joint Slater's 50/50, has grown Daphne's to 22 locations in California, nine of which are in San Diego.
Now, the homegrown company, formerly headquartered in Carlsbad and with 115 local employees, continues on a path of growth within the county. In November, Daphne's, named Daphne's California Greek before dropping the "California Greek" portion when it was acquired, opened its ninth location in San Diego, in Torrey Hills. A tenth store will open in Escondido early next year. As part of its San Diego expansion, Daphne's, now based in Los Angeles, is on a mission to reinvent and reposition itself in order to appeal to a younger and wider demographic.
"The Mediterranean fast-casual segment is one of the hottest and fastest growing segments today and Daphne's has to keep up with the competition," said David Eldredge, director of marketing at Daphne's. Earlier this year, he said, Daphne's created a new and improved menu to help separate itself from competitors, using trending spices and ingredients like turmeric, za'atar and shawarma. "The ingredients stay true to Daphne's Mediterranean roots but inject modern and contemporary uses of those flavors so that the limited-time dishes would appeal to new, younger audiences who stay on top of dining trends."
Additionally, Daphne's recently introduced Pita Burgers, which take a modern approach to Mediterranean ingredients, said Eldredge. The burgers combine traditional American toppings like lettuce, tomato and cheese with authentic Mediterranean flavors and ingredients, including pita, gyro, tzatziki and falafel, he said.
According to the "U.S. Flavor and Ingredients 2019" report released by Mintel, a national market research intelligence firm, Middle Eastern cuisine on U.S. menus increased 45% from Q4 2015 to Q4 2018.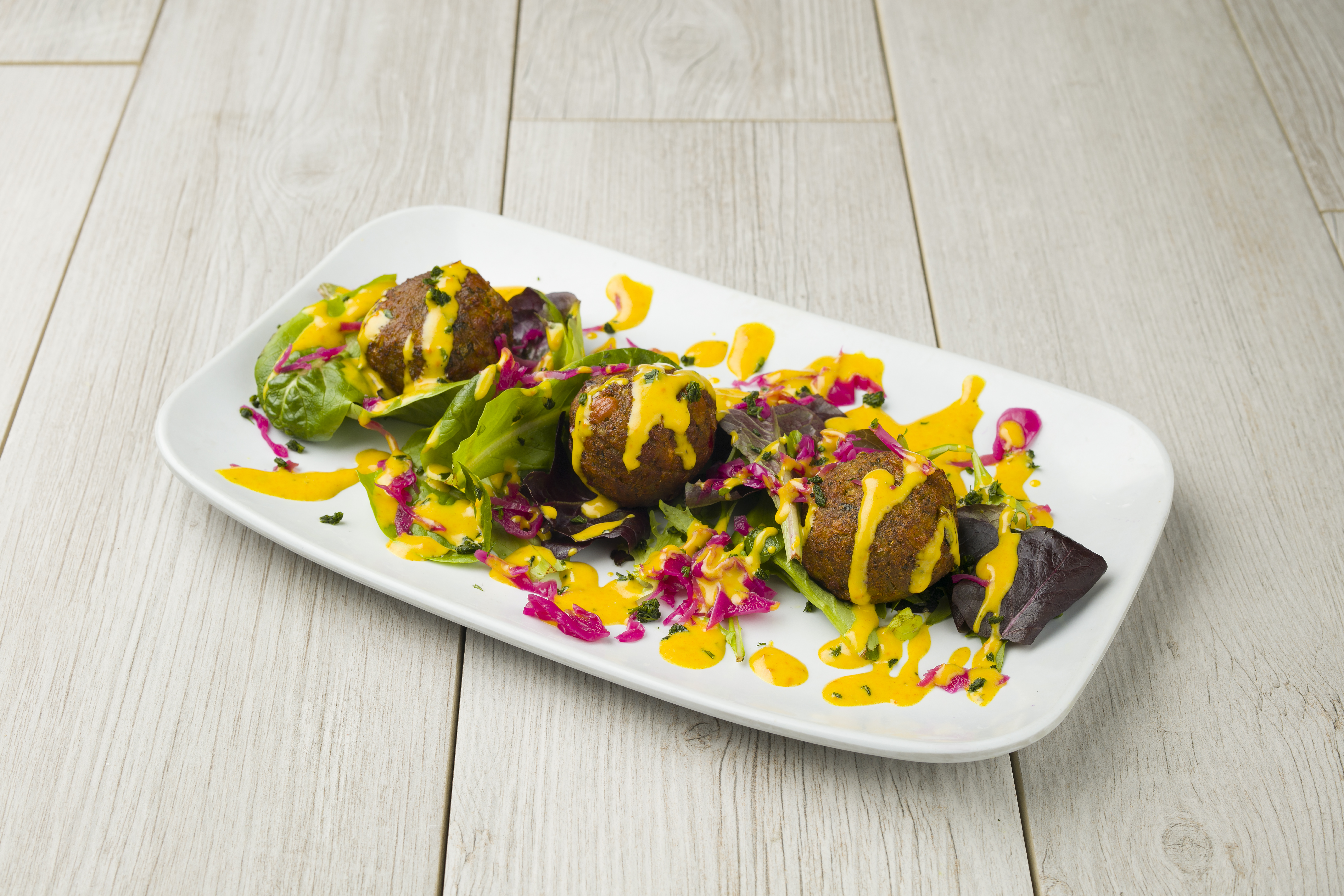 "Consumers are widely familiar with staple Middle Eastern foods like hummus, falafel, and zhug as these options are now commonly found on fast casual menus and grocery store shelves," said the report. "This familiarity sets consumers up to be more receptive to regional, specialized flavors from specific Eastern Mediterranean locations. What's more, because the cuisines of Israel, Yemen, Lebanon, and Syria are getting more attention in the global food press and on social media, expect to see them on menus in more restaurants in major U.S. cities."
Eldredge credits the growth in Mediterranean food to its flavor profiles as well as its health claims. He said, despite the idea that great flavor and health benefits can't coexist, Mediterranean food shows that those aren't mutually exclusive.
"The Mediterranean diet has been touted recently as one of the healthiest and most sustainable diets, and that's helped this segment grow exponentially in recent years," he said. "Daphne's was a few decades ahead of the curve since it's been around for more than 30 years, but it's great to see how the cuisine has exploded."
Daphne's has also placed hefty focus on creating more customization choices for its guests. Recent additions to Daphne's locations are its Mix-and-Match Plates option, a double skewer option and rotating seafood option that change seasonally, said Eldredge, adding that these offerings were added to the menu at the top of 2019. Younger diners look for "the ability to customize their food to meet their preferences, diet restrictions and add value through variety," he said.
A 2018 report by Packaged Facts, a publisher of market research in food and beverage, called "Millennial Menus: Culinary Trend Tracking Series", states that millennials "quest for the unique, the novel and the individualized" has helped put the customization trend forward in the U.S. food and beverage industry, especially in the fast casual foodservice segment, as of late.
"The impact goes beyond the limited 'white, wheat or rye' custom options of yesteryear to encompass restaurant meals that are bespoke in their entirety," the report reads. "Millennials and other diners have inspired restaurateurs to expand into more diverse areas such as salads, new-wave Asian and boundary-pushing global cuisines." The premise: customers can control the experience even as they're experimenting with new flavors and ingredients, it said.
Changes and upgrades aside, Eldredge believes Daphne's has always been ahead of the curve as far as Mediterranean food goes; when Daphne's started, Mediterranean fast-casual restaurants were not as popular and common as they are now, making Daphne's one of the first concepts of its kind, he said.
"Even after 30 years, Daphne's manages to serve healthy, fresh dishes that incorporate the flavors of the Mediterranean in both traditional and contemporary ways, and that's what keeps our guest coming back," he said.
Locally, Eldredge said Daphne's stands out because it's a San Diego-born brand that has had a presence in the area for more than three decades. That's why Daphne's is constantly on the lookout for optimal locations in the county, he said. In terms of the menu, the company has a handful of limited-time offerings planned for 2020, added Eldredge, which will continue Daphne's mission of "expertly combining Mediterranean flavors with contemporary, SoCal ingredients and formats."