GROUP SAYS LEGISLATION WOULD HURT CALIFORNIA COS.
Lower Drug Costs Now Act Passes House; Biocom Opposes
Wednesday, December 18, 2019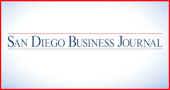 Biocom, an association representing the life science industry, has voiced its opposition to the House legislation known as the Lower Drug Costs Now Act.
"While we believe that no patients should be unable to afford the medications they need and have strongly advocated to reduce out-of-pocket costs, we are extremely disappointed that the House of Representatives today put politics over patients by voting for legislation that will never become law," said Joe Panetta, president and CEO of Biocom.
The bill passed the House on Thursday in a vote of 230-192. Voting was largely on party lines with Democrats supporting the legislation.
"Our industry heavily invests in research and development and brings life-saving treatments and cures to millions of patients in need — more than any other country's industry in the world," Panetta said in a statement. "H.R.3 naively imports foreign price controls from countries with very different health systems and imposes incredibly severe penalties on American innovators."
The White House opposes the measure. The Republican controlled Senate is expected to kill the bill.
Biocom emphasized the damage the bill could do to California.
"California, which leads the world in the research and development of innovative medicines and is a vital contributor to the state's economy, would be uniquely and disproportionally harmed by the bill," Panetta said. "An estimated 24,000 jobs could be lost in California alone. Currently, our state's 11,725 life science establishments directly employ 428,283 people in all parts of the state."
Biocom called for more inclusive negotiations.
"As we have expressed before, we stand ready to work with the House of Representatives, the Senate, and the Trump administration to enact reasonable, balanced and bipartisan proposals that will make a true difference in what patients pay at the pharmacy counter," Panetta said. "We will not succeed if we do not bring to the table all the stakeholders that determine health care costs, including innovators, payors, pharmacy benefit managers and the government." n