CEO SAYS TEAM TO REMAIN THE SAME; CO. TO KEEP P.B. HQS
Blenders' Founder Sells 70% Equity Stake In Sunglasses Co.
Sunday, December 22, 2019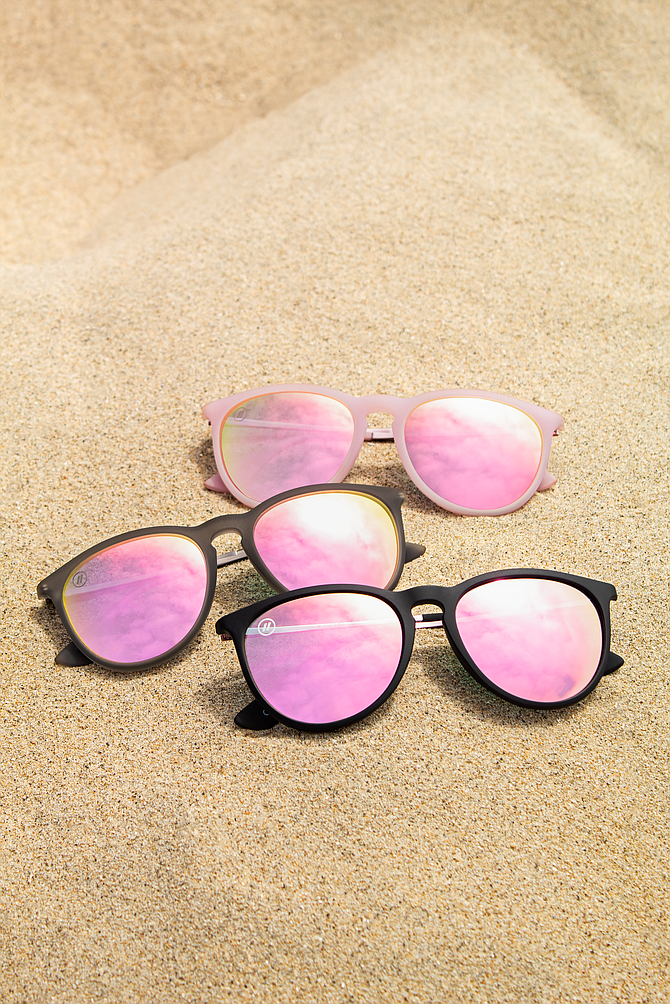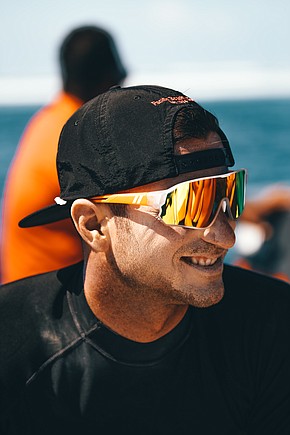 In early October, Blenders Eyewear founder Chase Fisher told San Diego Business Journal the company had grown its revenue by 300% in the last two years; was projected to reach a revenue of $45 million in 2019; and was on pace to grow another 50% in the next year.
Now, the rapidly growing, San Diego-founded company — valued at $90 million — has been partially acquired.
According to a news release, Safilo Group, an international eyewear company with its North America headquarters in New Jersey, acquired 70% of Blenders' equity. Fisher, who retained 30% interest in the company, will remain as CEO.
Terms of the deal were not disclosed.
"It has always been our goal to build a globally epic brand and be in more households around the world," said Fisher, who founded the company in 2013. "Now it's time for us to strategically pick the countries, cities, communities and households where we want to be next."
More Retail Stores
Fisher said that plans for Blenders moving forward are to expand distribution channels, launch more retail stores and grow its product categories across sun, snow and prescription eyewear. He said larger scale partnerships, better and bolder products and more collaborations are on the horizon for the company.
In the past, Blenders has worked with top athletes to promote the brand, like female pro surfer Lakey Peterson, surfer Koa Rothman, pro surfer and Olympic snowboarder Jessika Jenson and pro snowboarder Cam FitzPatrick, among others.
Fisher's close ties with the surf community comes from his own experience as a sponsored surfer all the way through college, as well as working with Monster Energy, for which he did a nationwide sports marketing tour around the country shortly after graduating, he said.
Besides sponsoring athletes, Fisher said Blenders Eyewear has participated in a lot of events, including "Groove Island," a music festival on Catalina Island, and is a sponsor of Groove Cruise.
According to Fisher, all operations will remain in Blenders' Pacific Beach headquarters and the local team of 30 will also continue in its respective posts. This includes design, branding and marketing, he said.
"The team we have built and the culture and community we have cultivated will all remain the same, right here in San Diego," he said, adding that Blenders will only use shared services with Safilo if it makes sense for the company. "Actually, everything about the DNA of this brand, the values, the mission and, most importantly, the staff will remain the same. Nothing will change with our day-to-day operation."
Not an Overnight Deal
But the deal didn't happen overnight. In fact, Fisher said he's been working on it for more than two years. The reason he pursued it is because Blenders is entering the next phase of rapid growth, he said, and he and his team wanted to ensure the company put itself in the "absolute best position possible" to take advantage of its growth opportunities.
"We are really excited about new initiatives," said Fisher, "and they require both money and expertise to execute… The roll-out plan is already in process."