RETAIL: ENVIRONMENT IS PERFECT FOR EVENTS, MAKES IT A DESTINATION
Paired With Shops, Winery Flourishes
Sunday, December 22, 2019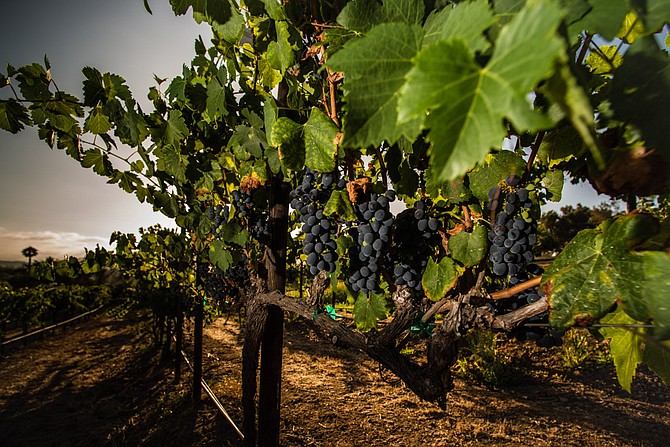 Bernardo Winery was founded in 1889. At 130 years old, it is the oldest winery in Southern California and the second-longest standing business in San Diego County after the Hotel del Coronado (founded in 1888), according to the company.
Samantha Nawrocki, marketing director and sister to president and winemaker Ross Rizzo, Jr., said what has kept Bernardo Winery alive and flourishing all of these years is that, thanks to the village of shops on the property, Bernardo Winery is not just an estate, it is a destination.
"We get a lot of traffic here," Nawrocki said, adding that wine produced at Bernardo Winery is only available via its tasting room. "We sell a lot of wine on site — we don't need to distribute. We are one of the bigger wineries in San Diego and we have this interesting village of shops whichc includes a restaurant and a coffeehouse. We are not just a winery and a tasting room. We are a destination and we get a lot of visitors as a result."
Food, Beverage and Retail
Located in Rancho Bernardo, with four vineyards and roughly 13 acres, Bernardo Winery is made up of the winery plus venues and food, beverage and retail shops. This includes The Kitchen at Bernardo Winery, a Bernardo Winery owned and run Italian food restaurant which opened April 2018; Manzanita Roasting Company & Coffee House is the coffee shop and coffee roaster, which is run by Nawrocki and her husband and is also owned by the winery.
Elsewhere, the property boasts a hair salon (Salon at the Vineyard), a home and garden shop called Olive & Cork Home and Garden Shop, an aromatherapy store by the name of Botanicals by the Sea and a chocolate maker at Bernardo Winery's Sweet Shoppe, among others.
80 to 100 Weddings
Additionally, Bernardo Winery hosts a hefty number of events all year around via its two larger venues and its handful of smaller ones, said Nawrocki, adding that the capacity per room ranges from two people to 2,000. Among its lineup are live music three days a week; its annual holiday nights event that runs for about a week every winter; an arts and crafts fair that takes place twice a year; tours and tastings arranged through local tour companies; and private events including corporate celebrations and weddings, the latter of which Bernardo Winery hosts between 80 and 100 a year, she said.
Nawrocki also said Bernardo Winery does full property buyouts, where the entire winery is shut down for private events. This is the reason Bernardo Winery isn't too concerned with distribution, said Nawrocki — because the winery is self-sufficient thanks to all of the businesses that run concurrently onsite.
"If we were sort of a one-room winery, I think that would be much more of our direction," she said, adding that on any given Friday, the winery sees up to 500 people. "But, because it's a tourist destination, people come here to see the history and spend a whole day here. If a tourist only has one day to go wine tasting, people enjoy coming here and doing so at our place because they get a piece of history as well as wine."
Ed Embly, owner of Hungry Hawk Vineyards in Escondido and president of the San Diego County Vintners Association, said Bernardo Winery is a prime example of how the local wine industry continues to expand.
"The Bernardo Winery, being one of the founders of the San Diego County Vintners Association, has been a great example of how our industry of small owner operated wineries has grown and flourished," he said. "The family owners of this winery have put their entire lifetime of work toward being a part of their community and promoting our industry."
Bernardo Winery was originally established by a handful of Italian businessmen before Vincent Rizzo, bought the land in 1927. In 1962, Ross Rizzo, Vincent's son, took over the establishment from his father, and, in 2008, Rizzo Jr., Nawrocki's brother, became head of the family business.
The Numbers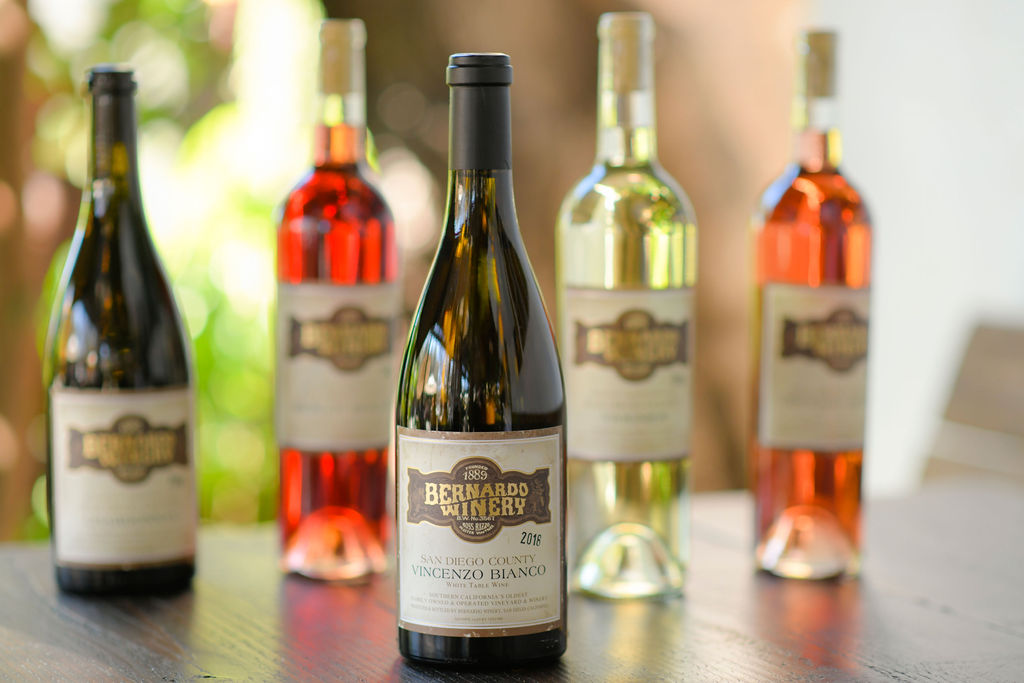 Bernardo Winery produces about 15 varietals of wine grapes, including syrah, petite sirah, chardonnay, grenache, rosado and merlot, and case production for 2019 was 7,500. With approximately 55 employees, Bernardo Winery has grown its revenue by 435% in the last 10 years, 150% just in the last two years, according to the company.
Despite constant growth, the winery has had its share of struggles throughout its 130 years. In early December, the tasting room, restaurant and coffee shop had to close for six days due to the drinking water system being compromised in Poway following heavy rains. This included a 500 person holiday party for a big local corporation, said Nawrocki, which had to be canceled as a result.
"That revenue was lost," she said. "And, a lot of the staff, they are trying to put aside money for holiday purchases. It was devastating for them."
And, just a day before the San Diego Business Journal spoke with Bernardo Winery, the property was robbed. The thieves got off with Christmas decorations, propane tanks, prop-up tents, umbrellas and landscaping copper valves, said Nawrocki, adding that some of the things the robbers couldn't take with them were thrown around in the winery in an act of vandalism.
Nawrocki takes it all in stride.
"It's life at the winery," she said with a chuckle. "We can write some really interesting books. We've pretty much seen everything here. What can you do? It's par for the course. That's why we have insurance."
Aside from plans to beef up its security system, Nawrocki said Bernardo Winery will continue to improve on its offerings moving forward.
Upgrades
"We are always upgrading our different spaces because of the fact that it is old. A lot of what we do here is just bringing things up to 2020," she said. "We added new restrooms last year and are moving our hair salon to a new location. That should open by next year. We are working on our main venue and looking into possibly expanding it and making it more of an enclosed space versus partially enclosed. And, a lot of our expansion plan is adding more tanks because we are constantly making more wine and our wine production keeps going up."