Rolando Apartments Sold For $4.9M
Sunday, December 22, 2019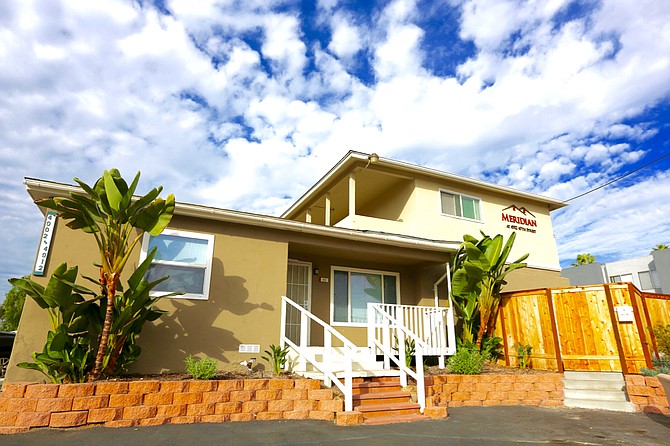 A Rolando apartment complex has been sold for $4.9 million.
Rahan Pars, Inc. purchased The Meridian, 4902 67th St.
The seller was Tomic Villas Apartments, LP of Newport Beach.
Benn Vogelsang of South Coast Commercial, Inc. represented the seller.
Bluxen, Inc. represented the buyer.
Built in 1963 on a 17,947 square-foot lot, the 15,400 square-foot complex has 18 apartments that range from 650 square feet to 1,600 square feet, according to CoStar, a real estate research firm.
"The extensively remodeled property provides the buyer with immediate cash flow and will have low maintenance costs due to the recent renovation," Vogelsang said.
Real estate reporter Ray Huard may be reached at rhuard@sdbj.com or 858-277-8904.