NORTH COUNTY ACTIVITY LIKELY TO WEAKEN; OTAY MAY REMAIN STRONG
Construction Activity Expected To Slow In 2020
Sunday, December 29, 2019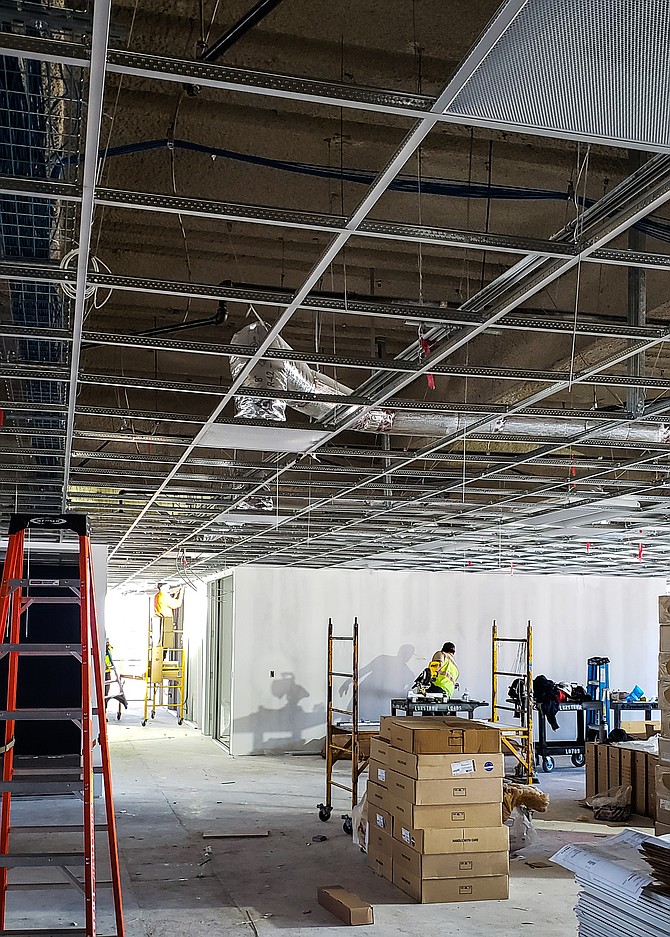 Look for construction activity to gradually moderate or decline in 2020, according to predictions from the commercial real estate brokerage JLL.
The firm in its 2020 construction forecast said that nationally, downside risks outweigh favorable indicators.
Construction spending is likely to grow at 3% tops over the next 12 months, JLL predicted, down from 5% in 2019, with a backlog keeping the industry steady into the first six to nine months of the New Year.
Overall construction costs will continue to rise, but at a slower pace, with cost of materials going up within a 1% to 2% range and labor costs rising by 2% to 3%.
'A Little Uneasiness'
In San Diego County, JLL Vice President Dominica Correia said she's detected a little uneasiness in the construction industry and expects the pace of new construction to slow.
"People are trying to get items completed and built as soon as they can because they maybe see pricing increasing and labor shortages out there and they may be wondering what may be happening politically in the coming year."
Commercial construction will likely have an edge over residential construction in the coming year, she said.
"For ground-up new construction, I do see a lot more going on in the higher education sector between SDSU (San Diego State University) and UCSD (University of California San Diego). They continue to remain strong in their construction," Correia said. "In terms of private, I think maybe industrial down by the border in Otay will continue to be strong as that (new) border crossing is developed."
Life science companies also are likely to continue to expand in the county, benefitting submarkets like Sorrento Valley and Sorrento Mesa.
Land Constraints
She said land constraints will keep new construction activity down in Central County and is starting to have an effect in North County, which had been a strong area for new development.
"I don't see it continuing to increase as it was," Correia said of North County construction.
Despite the slow-growth national forecast from JLL, Jeff Bingham, CEO of Bingham Construction in Rancho Bernardo, said he's expecting 2020 be even stronger than 2019, which he said was his best year ever.
His company specializes in office renovation.
"The economy seems to be rolling ahead for us and we're not seeing any indications that would indicate a slowdown," Bingham said, adding that he has a four-month backlog of work.
"To me, a four-month backlog is equal to an 18-month backlog among some of the bigger guys," Bingham said. "I'm very confident. Our revenue went up $1.5 million between 2018 and 2019. That represents about a 20% increase. We would be looking at another 15 to 20% increase in 2020 right now."
Political Uncertainties
One issue that has Bingham a little concerned is ongoing talk of an economic slowdown and the political climate heading into an election year.
"You never know. We're overdue for a recession. Who knows what's going to happen with the impeachment hearings," Bingham said.
Correia said companies that do a lot of renovation work benefit from a growing trend among building owners who want to compete with newer product — a trend she sees continuing in 2020.
"They need to reposition to gain some of the attraction of younger people and companies and even older companies that need to reinvent themselves," Correia said. "Cost of materials is still an issue. When we're pricing projects or getting bid for projects, they're coming in higher, not necessarily from what I expect because I know the market. I think it's higher than what our clients are expecting. It's hard for them to understand that the cost of materials and labor has gone up. They have to make adjustments, whether it's paying that and reallocating capital to pay for it or cutting back in areas of the project."