Callaway Golf Boosts Q3 Revenue 80%, Raises Full-Year Guidance
Tuesday, November 9, 2021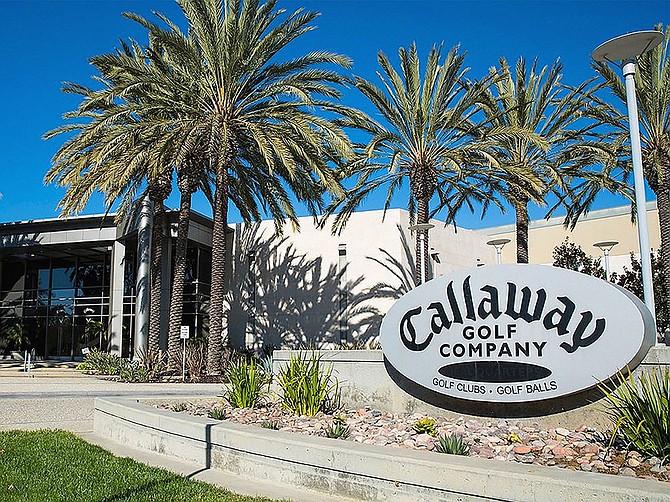 Carlsbad-based Callaway Golf (NYSE: ELY) posted robust Q3 financial results late Tuesday -- and also increased its guidance for the remainder of 2021. 
Callaway's Q3 '21 consolidated net revenue rose $381 million – or 80% -- to $856 million. 
Earnings, adjusted for pretax expenses and amortization costs, came in at 14 cents per share – or $26 million.  
Analysts had been expecting the company to make 10 cents per share. 
Callaway has now beat earnings estimates in three of the last four quarters. 
Callaway's record net revenue increase was driven by Topgolf same venue sales, which the company said were in line with third quarter 2019 pre-pandemic levels. The higher sales were also attributed to higher-than-expected strength across both the Golf Equipment and Apparel and Gear segments, as demand remained high in 2021 for golf and outdoor activities. 
"Callaway's third quarter performance highlights the significant growth and profitability embedded in our business, as all segments have recovered more quickly than we anticipated and are delivering results ahead of plan," said Chip Brewer, president and CEO at Callaway. 
"Our golf equipment and apparel businesses are benefiting from sustained enthusiasm for the sport of golf and outdoor exploration, while Topgolf's fun, inclusive, social environment is in high demand among customers of all skill levels and ages," Brewer added. "This powerful combination of off-course and on-course golf, entertainment, dining and outdoor living is unlike any other company in the market today and is poised for long-term growth as we continue to execute our strategy." 
Brewer said the company is "well-positioned to deliver sustainable, long-term growth" well into 2022 and increased full year 2021 revenue guidance to $3.11 to $3.12 billion and adjusted EBITDA guidance to $424 to $430 million as golf equipment and apparel revenue and Topgolf venue profitability continue to outperform. 
Earlier this month (Nov. 1), Callaway announced a $30 million minority investment in Five Iron Golf, an emerging, privately owned, urban indoor golf and entertainment company that offers simulator rentals, golf lessons and custom club fittings and a curated food and beverage menu. 
Wall Street applauded Callaway's Q3 report, sending ELY shares higher by 2% in after-hours trading.