FITNESS: TRU GRIT SELLS AT BEST BUY, TARGET AND WALMART
Workout Equipment Co. Reaches $100M in Sales
Wednesday, November 10, 2021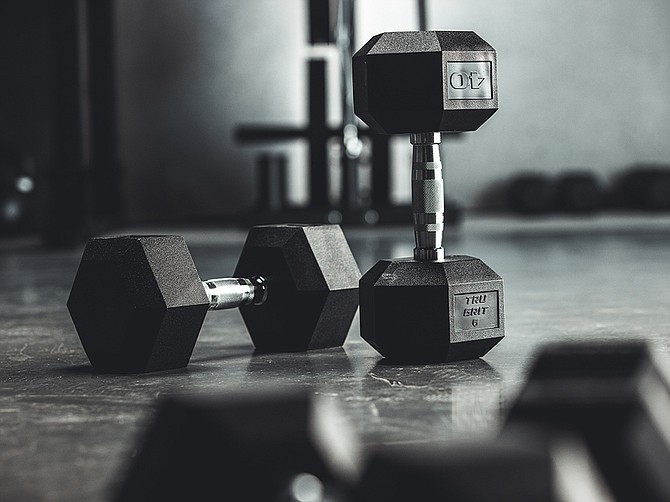 With gyms across the nation forced to shut their doors last year as a result of COVID-19, home gyms became a more attractive option for those looking to stay healthy and active. A group of local entrepreneurs noticed the gap in the market and saw it as a new business opportunity.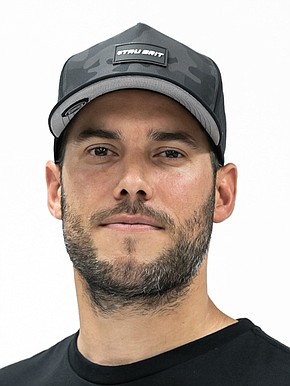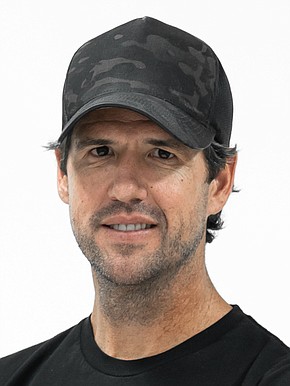 Matt Piva, Brandon Hearn and Jeff Bemis teamed up last year to launch
Tru Grit Fitness
, a fitness brand and workout equipment manufacturer headquartered in Vista. Piva, founder, had already trademarked the name and idea in 2019. But it wasn't until 2020, when Hearn reached out to him after realizing it was an area that current businesses weren't serving that things kicked off.
Because of their combined business acumen - Piva has a marketing background, Hearn knows sales and production and Bemis is in finance - Tru Grit Fitness reached $100 million in sales in 12 months, with exponential growth expected in the future, Hearn said. Today, the company has over 180 SKUs and its products are sold in over 5,000 doors, including at Best Buy, Target and Walmart.
There is Demand

"Matt and I worked together at No Fear (a lifestyle clothing brand) in North County in the late 1990s through mid 2000s," said Hearn about how the two met. "When COVID hit, Best Buy reached out to me based on my professional history with the company asking if I could introduce them to fitness equipment companies. I tried to first connect them with our largest competitor in the midwest, asking them if they were interested in doing wholesale, but they couldn't wrap their brains around it. When that brand chose not to go down the wholesale route, I reached out to Matt and said, 'we have an opportunity, there is demand, it's a good time for us to launch into this market.' Combined with our years of experience, it was the perfect opportunity for us to grab it and run with it."
Hearn was right.
After initially securing a purchase order for $1 million from Best Buy, Target reached out to Tru Grit and placed a $5 million purchase. Shortly after, Walmart was on the horn, making a $30 million order. And then, all three brands called again - this time to double their original requests.
And, just like that, Piva, Hearn and Bemis had a $100 million company in their hands.
Move to Mexico

Tru Grit sells workout equipment like dumbbells, kettlebells, barbells, bumper plates and even a self-propelled human motorized runner, said Piva, all which are designed in Vista. Their dumbbells have welded handles - not glued like many other brands - and its runner uses no electricity and sells for half the price of what others cost, he said.
Because of its rapid growth, the company recently expanded to three buildings in Vista, a mall store in Temecula and a 6,000 square foot building in Las Vegas that will serve as the company's showroom, gym and training facility, he said. And, while production currently takes place in China, Piva added that the operation will move to Mexico by next year, making it a North America made brand.
"Our products will be on display in Las Vegas and we will workout and train our ambassadors there," said Piva. "In the future, Tru Grit will program high-level training and recovery with athletes within the brand and others seeking to train and recover in a unique place like Las Vegas."
High-Quality Equipment

The future is bright for Tru Grit Fitness, and Piva and Hearn stand firm behind that belief.
"The reason Tru Grit has resonated with consumers and retailers is because we really have put true design, true engineering and true core value into our product design, and we offer our customers high quality equipment at retail stores," said Hearn. "Prior to Tru Grit, high-grade equipment was only available online, you hoped the company had it in stock, you hoped they'd get it to you on time and you hoped you got a good deal. When we came in, you were able to walk into Walmart and buy quality equipment off the shelf that same day and take it home."
Added Piva, "Product quality, innovation and integrity is why and how our products are different. We want to build a lifestyle brand and that is what we are doing. We are surrounding ourselves with amazing, talented individuals from all walks of life and all walks of sports and inspiring them to be the best version of themselves."
Tru Grit Fitness

FOUNDED: 2019
FOUNDER: Matt Piva
HEADQUARTERS: Vista
BUSINESS: Fitness brand and workout equipment manufacturer
REVENUE: $100M in sales
EMPLOYEES: 63
WEBSITE: 
www.trugrit-fitness.com

NOTABLE: Reached $100M in sales in 12 months.
CONTACT: Support@TruGrit-Fitness.com