MANUFACTURING: FLUIDRA PAYS $78M FOR WATER TESTING FIRM
Acquisition Spree Continues
Monday, November 15, 2021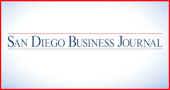 Carlsbad-based 
Fluidra North America
 continues to make a big splash in the swimming pool equipment sector, last week announcing its third major acquisition in 2021 – the $78 million purchase of Taylor Water Technologies, a leading manufacturer of water-testing solutions.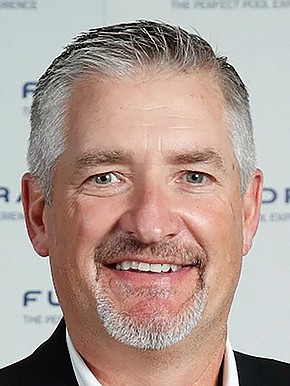 "Not only does this acquisition expand Fluidra's product portfolio, it also strengthens our position in the water chemistry sector, enabling us to innovate in new product categories," said Troy Franzen, president of Fluidra North America.
 
"For the most part, our focus here has been on providing the equipment that runs a pool and the products that clean it," Franzen said. "With the addition of Taylor, we not only gain a strong foothold in the area of water chemistry analysis, but also gain a valuable partner with a reputation as the most trusted name in water testing solutions -- and a wealth of expertise that we can use to fuel future innovations."

Fluidra is a worldwide leader in the swimming pool and spa/wellness industry.  

The Taylor deal, announced Nov. 3, further solidifies Fluidra's position as a dominant player in the booming ($4 billion in annual sales) U.S. pool and spa equipment industry.
 
Fluidra said the acquisition is expected to be cash EPS accretive in 2021.
Company Relocated to Carlsbad Three Years Ago

Fluidra North America, formerly known as Zodiac Pool Systems, relocated its growing manufacturing operations from Vista to Carlsbad in 2018.

The company's North American base is a 150,000-square-foot manufacturing facility in Carlsbad where 320 are employed. That facility also includes a 70,000-square-foot test lab.  

With this latest acquisition, Fluidra NA has now made three acquisitions in 2021.
 
In September, the company bought Oregon-based pool equipment maker SR Smith for $240 million.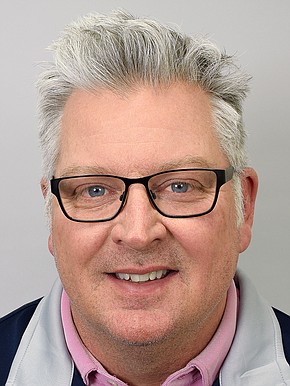 And earlier this year, Fluidra spent almost $250 million to acquire Custom Molded Products, a Georgia-based company specializing in pool and spa sanitation products.

Taylor, the foremost brand in water testing for swimming pools, will join Fluidra's growing family of pool equipment brands that include Jandy, Polaris and iAquaLink.

Franzen said the addition of Taylor's highly trusted water-testing kits, strips and instruments not only "broadens" Fluidra's rapidly growing portfolio of pool and spa products but also provides "an established foundation in water testing from which the company can build upon with future innovations."
CEOs Agree Deal Makes Sense

Founded in 1930 and headquartered in Sparks, Maryland, Taylor is a leader in water-testing kits and reagents for pools and spas.  
"This is an important acquisition for Fluidra and will greatly enhance our offering," said Bruce Brooks, chief executive officer at Fluidra. "Taylor is the most trusted name in water testing within North America, and their expertise, coupled with Fluidra's track record of delivering new equipment and IoT solutions, will pave the way for future innovations that make managing water care easier for both pool professionals and pool owners."  

"It's exciting to become a part of Fluidra," said Stephen Heard, chief executive officer of Taylor. "We each bring unique expertise as part of the large, multi-segment pool market and are focused on combining those building blocks to provide best-in-class solutions for our customers."  

Following the acquisition, Taylor will continue to operate independently and Heard, who will report directly to Franzen, will continue to lead the company as its senior vice president and general manager.  

The Taylor staff and its base of operations will remain in Maryland.  

Fluidra is headquartered in Barcelona, Spain, and listed on the Madrid exchange under the ticker FDR. Company shares have been on fire, doubling over the past year.
Fluidra
Founded: 1969 (by four Spanish families; went public in 2014)
CEO: Bruce Brooks
Revenue: $1.5 billion (2020)
Noth American Employees: 1,200
Stock: Traded on Spanish BME – ticker: FDR
World Headquarters: Barcelona, Spain
North American Headquarters: Carlsbad
Website: 
https://www.fluidrausa.com/en

Notable: Fluidra traces its roots to 1909 and the invention of 'Zodiac' inflatable boats. Fluidra merged with Zodiac Pool Systems in July 2018.