BIOTECH: DEAL BOOSTS GROWTH, REVENUE
Halozyme Buys Antares for $960M
Monday, April 25, 2022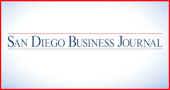 In a deal showcasing 
Halozyme Therapeutics
 as an ongoing leader in drug delivery, the San Diego-based biotech announced earlier this month (April 13) it had entered into a definitive agreement to acquire New Jersey-based Antares Pharma for $5.60 a share. The all-cash deal, valued at around $960 million, was unanimously approved by both companies' boards of directors.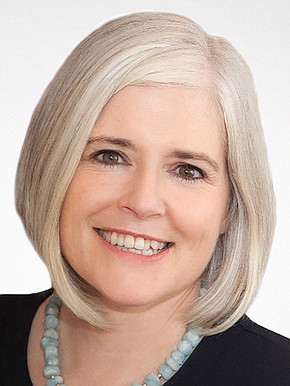 The acquisition will create a unique drug delivery and specialty product company, combining Halozyme's enzyme-based technologies used with injectable molecules and fluids to aid in drug absorption via Antares' highly regarded auto injector platform.
 
Halozyme also acquired two commercial products in the testosterone replacement therapy space as part of the deal.
 
"By adding these two distinct and growing revenue streams this transaction is going to add increases to our 2022 earnings and accelerate out top-line and bottom-line growth through 2027 with multiple additional growth drivers after that," said Halozyme CEO Dr. Helen Torley.
 
"What's exciting is new opportunities to grow revenue and profitability, which is going to be a great story for our investors and for patients as we bring new options to the market."
Market Reaction
 
Investors reacted positively to the news. Antares stock (NASDAQ: ATRS) ended trading April 13 at $5.58 a share, up 49.2% from the previous day's close of $3.74 a share. Halozyme stock (NASDAQ: HALO) was flat, ending the day at $41.46 a share, down $.16 from previous day's close.
Antares CEO Robert F. Apple said the transaction will provide shareholders "attractive and certain value" and accelerate growth and new opportunities. "We look forward to working with the Halozyme team to complete the transaction and deliver best-in-class therapies and drug delivery solutions," he added.
A Plan for Growth
 
Torley said the acquisition of Antares is part of a plan to grow after Halozyme restructured at end of 2019.
 
"In 2020, we said we wanted to do M&A and we wanted a licensing platform business," she said, adding that Halozyme looked at "tens of companies in a whole bunch of areas from antibodies to lipid nanoparticles to see if they fit criteria."  

Halozyme pursued Antares because it fit the criteria of adding to revenue growth by 2024; was non-dilutive; and was accretive in the first or second year if not second year.  

"It's a hard criteria for any company to meet. Antares met those and we knew it was the right add," Torley said.
 
For Antares' side of the business, Halozyme brings money, expertise and relationships with large pharma biotechs. "We are just very complimentary to what they do, but we can also expand the reach in terms of business development. We see how we can grow what Antares has accomplished so far," Torley said.
 
Part of the growth will be a focus on combining Halozyme's Enhanze enzyme-based drug delivery with Antares' auto injector platform, which has the potential to expand the options for patients to treat themselves at home.
 
"So think about diseases like auto-immune diseases, cardiovascular disease maybe urology – chronic conditions where the inconvenience of the patient having to visit the doctor office is enormous. That is the sweet spot where we believe the Enhanze plus the device will come in," Torley said, adding that Halozyme believes Enhanze will increase the speed and performance of injected drugs and also allow for doses up to 5ml. "It opens up a whole new opportunity for us because we have been focused on larger volume biologics," she said. "Now we can move into the 1 to 5 ml, which is small molecules and biologics as well, so it's a huge growth opportunity for us."
New Structure
 
Details of how the acquisition will affect structure at both companies were not disclosed, although Torley said Halozyme soon be making additional decisions as integration planning advances and "keep people informed."  

"There will be one board and one CEO and beyond that it's premature to comment," she said.
 
Torley did say that Halozyme's goal is to keep Antares' employees, because the two companies' businesses "don't overlap.  

"They're what made the company so successful, so we're looking forward to adding them to the already great Halozyme team," she said.
 
Apple said: "As we remain committed to continuing to serve our partners, I would like to thank our employees for their hard work and dedication to this mission."  

The deal is expected to close in the first half of 2022.
Halozyme Therapeutics
Founded: 1998
CEO: Dr. Helen Torley
Headquarters: San Diego
Business: Drug delivery technologies
Number of employees: 145 (2022)
Stock: HALO (NASDAQ)
Revenue: $443 million (2021)
Website: 
halozyme.com
 
Notable: Halozyme collaborates on product development with leading pharmaceutical companies, including Bristol-Myers Squibb, Lilly, Pfizer and Roche.