VACANCY RATE ALONG COAST IS BELOW 3%; TRAFFIC IS UP IN MALLS, LIFESTYLE CENTERS
Retail Real Estate Market Predicted to Do Well in 2022
Friday, January 7, 2022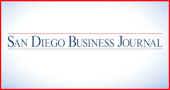 San Diego County's retail sector ended the year on a high note for commercial real estate, with predictions that 2022 will be a year of continued recovery.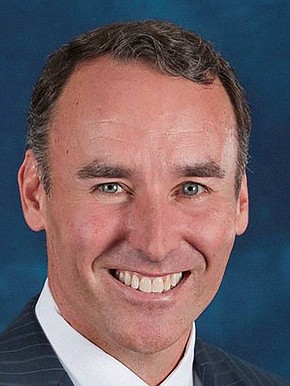 "From a retail perspective, the traffic is definitely up in our malls and in our lifestyle centers because people do have some disposable income," said Craig Killman, executive vice president and retail advisory lead for the commercial real estate brokerage JLL in San Diego.

"The retail real estate market going through the third quarter was hotter than a fire cracker," Killman said.
 
The big question is whether omicron variant of COVID-19 will have much effect on the market.
 "People want to get out. People are tired of COVID. They've gotten vaccinated or they haven't gotten vaccinated and they're just living their lives," said Killman, who expects the retail real estate market to hold up well for retail space.
Low Vacancy

"Sales of property will continue because there's so much money out there," Killman said. "There's more demand today for Class A retail today than there was pre-COVID. I expect that to continue."

The vacancy rate for retail space in core markets along the coast is running at less than 3% and net absorption of retail space reached the highest level it's been since the first quarter of 2018, Killman said, "so there is demand."

Nationally, JLL reported that more retail stores were opening than closing for the first time since 2017. By the end of the year, 4,361 new stores will have opened across the country, according to JLL.

"Net absorption, or actual move-ins during the third quarter, surged 80.4% to 32.2 million square feet," JLL reported.
Smaller Stores

Malls, which have been hard hit as consumers moved to online shopping, were among those that showed a gain in store openings, according to JLL.

"The UTC's of the world and the Fashion Valleys of the world, they're going to be fine," Killman said.

Smaller strip shopping centers have made an especially strong comeback, according to JLL, which reported that nationally smaller shopping centers recorded a 70.3% surge in absorption for the third quarter of 2021.

Killman said the national trend was mirrored in San Diego County.

Rising rents have pushed smaller retailers out of the malls and bigger shopping centers with anchor tenants, so many moved to the strip centers, Killman said.
Smaller Footprints

One change that Killman said will continue in 2022 is that the amount of space sought by big retail companies will shrink.

"Target and Burlington are really focused on their smaller footprints so retailers are rethinking the amount of physical brick and mortar that they need, and that's not new," Killman said.
 
Another trend likely to continue, according to Killman, is the addition of residential projects to shopping centers as Westfield did at UTC with the construction of the Palisade apartment tower at the edge of the mall.