MANUFACTURING: HYPERLIGHT ENERGY KICKS OFF CROWD SOURCING CAMPAIGN
Lakeside Solar Thermal Company Moves from Research to Production
Wednesday, January 12, 2022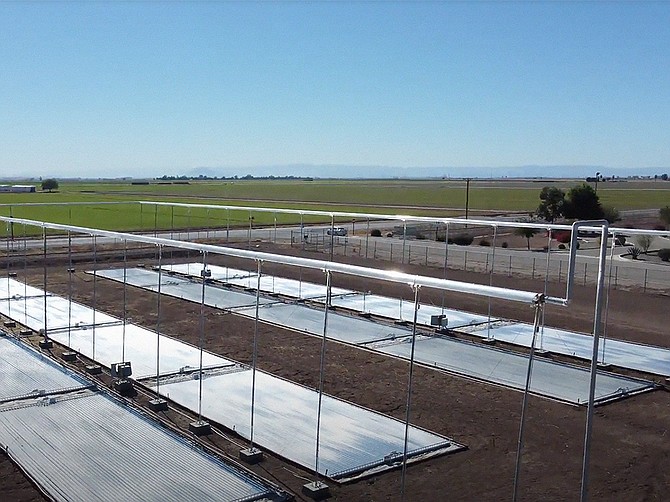 A Lakeside company that makes solar thermal equipment for commercial use is looking to move beyond development to production through a crowd sourcing campaign.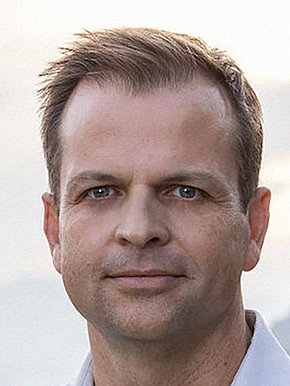 "We're shifting from research and development mode to growth phase and development," said John King, CEO and co-founder of 
Hyperlight Energy
.

To move from research to production on a larger scale, King said he hopes to raise money through a platform called StartEngine that was founded in 2014 in Los Angeles as an alternative for small investors.

"What we want to do is add production capacity. We want to up our sales and marketing staff and do things that growing companies do," King said. "What we're doing right now is commercialization."
Systems Employed in Cheese-making

Founded in 2012, the company leases a 7,000 square-foot building in Lakeside with a full-time staff of about 10.

"If you thought about crowd funding a year ago, five years ago, it was the sort of thing where you're raising a million max, just a few people in a garage making a fan movie about a super hero," King said.

Hyperlight has installed a prototype of what's known as a Concentrated Solar Power Project at a Saputo Dairy operation in Tulare. The system, which it calls Hylux, will be used to produce some of the heat used in cheese-making.

The heat will come from a 1.5-acre solar array adjacent to the dairy and offset some of the dairy's use of natural gas, King said.
$5.4M Grant from California Energy Commission

The project was developed with a $5.4 million grant Hyperlight received from the California Energy Commission.

Hyperlight also received funding from the U.S. Department of Energy's Sunshot program and from Southern California Gas Company to develop the solar thermal system.

Nearly two years ago, Saputo pledged to cut its effect on climate change. Part of that was to cut carbon dioxide emissions, which is where Hyperlight comes in.

"We are committed to doing our part to help transition to a net zero food system by 2050," said Kalee Sanino, Saputo director of corporate responsibility.

"We see this collaboration with Hyperlight Energy as a way to leverage our strengths for the greater good and contribute to solving sustainability challenges present in today's food system," Sanino said.
Development

The solar thermal process isn't new, but what Hyperlight has done is adapt the existing technology – primarily by using plastic instead of steel on which solar mirrors are mounted.

"We have these structures made out of plastic. That's the main ingredient of our technology. Everybody else uses steel," King said.

The panels move with the sun and focus the light from the mirrors on a black metal pipe about 25 feet off the ground.

Water inside the piping is heated to 750 degrees, then converts the reflected light to heat.

Hylux units are assembled as modules in the Lakeside plant, trucked to a site and then clicked into place.

Highlight started almost by accident as an offshoot of experiments using algae when plastic tubes containing the algae overheated.

King and other researchers developed a reflector system to get rid of the unwanted light – a system that has since been refined and further developed by Hyperlight to product solar thermal energy.
Adaptable Technology

King said Hyperlight's system is far cheaper than conventional solar system thermal systems which use steel because Hyperlight uses plastic.

Citing an industry survey, King estimated that Hyperlight's system costs about $150 per square meter compared to nearly $350 a square meter for some conventional systems.

King said the same technology used at the dairy can be used to replace burning natural gas to extract oil from underground wells.

Typically, the gas – or in this case the solar thermal system – heats water to create steam that is injected into wells to heat the oil so it can be pumped to the surface.

"About two-thirds of the oil in California is what they call heavy oil and you need to heat it," King said.

King said California is an ideal market for the process because "some of the top 10 oil producing fields are in California."

"Our goal is to be selling $100 million and up projects to the major oil companies and I think we're on track to do that," King said. "We're definitely looking to grow very big here. I believe in it and I want to make a big impact, both in reducing pollution and growing economic development."
Hyperlight Energy

Founded: 2012
CEO: John King
Headquarters: Lakeside
Business: manufactures commercial concentrated solar power (CSP) technology
Employees: 10
Notable: product stemmed from research on alagae
Website: 
www.hyperlightenergy.com

Contact: 619-564-4303; info@hyperlightenergy.com