BIOTECH: FIRM REPORTS SELLING 65 MILLION QUICKVUE CORONAVIRUS ANTIGEN TESTS
Quidel Has Strong Q4, COVID Tests in Demand
Friday, January 21, 2022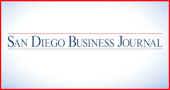 Six days after the close of the year, diagnostic test maker
Quidel Corp.
(Nasdaq: QDEL) offered a preview of fourth quarter and annual financial results. COVID-19 products were responsible for the lion's share of revenue in the last three months of the year, as the Omicron variant rose to prominence and the Delta variant continued to spread.
Quidel said the quarter brought its highest quarterly sales volume for its tests. It sold 65 million QuickVue COVID-19 antigen tests as well as more than 4 million Sofia SARS antigen tests. It shipped a total of 77 million rapid immunoassay tests.
The business said that it expects total revenue in the fourth quarter of 2021 to be in the range of $633 million to $637 million. It expects COVID-19 revenue to be approximately $510 million.
In the same quarter of 2020, Quidel reported revenue of $809 million, with COVID-19 products generating $678 million in revenue. Quidel released its full financial results for 2020 in mid-February.
Annual Sales Just Shy of $1.7 Billion

In its Jan. 6 announcement, the biotech said it expects total revenues for 2021 to be slightly less than $1.7 billion (specifically, in the range of $1,695 million to $1,699 million). That compares with $1.66 billion in 2020.
 "We continue to work diligently to meet demand from government, retail, employers and distributors for our QuickVue At-Home OTC COVID-19 test," said Douglas Bryant, president and CEO of Quidel, in a statement issued by the company. "We've also expanded our installed base of Sofia analyzers to over 76,000 instrument placements, further broadening our footprint at the point of care and increasing opportunities in the professional setting to introduce our full portfolio of assays to patients and providers."
"The fourth quarter of 2021 put the final exclamation point on a truly outstanding and transformational year for Quidel," Bryant also said. "… Quidel emerged from a challenging year with the strongest portfolio of physical, financial and intellectual assets in our history. Quidel has never been more capable, more consequential or more committed than we are today — which only fuels our confidence for the successes ahead."
Quidel Plus Ortho

The pre-announcement came on the heels of sizable M&A news. Quidel announced on Dec. 23 that it plans to acquire Ortho Clinical Diagnostics Holdings (Nasdaq: OCDX) for $6 billion in cash and stock.
"The synergies of our and Ortho's complementary product portfolios, robust innovation pipelines and enhanced global reach position the combined company to substantially increase its global addressable market and meaningfully expand its commercial reach," Bryant said in the Jan. 6 message.
With the closing of the Ortho acquisition, Bryant said he expects Quidel's point-of-care testing to include clinical laboratories and transfusion medicine.
Shares of Quidel closed Jan. 11 at $127.62. In the past 52 weeks, the stock has fluctuated between a low of $103.31 and a high of $265.00.
News of the Ortho deal was made public on Dec. 23. Shares opened that day at $140.30 after closing the previous day at $166.24.
In the first half of 2022, Bryant said the company expects the U.S. introduction and global acceleration of its Savanna multiplex molecular analyzer platform. The offering enables professional customers to analyze up to 12 pathogens or targets, plus controls, from a single sample, run in less than 25 minutes.
The Jan. 6 announcement did not address net income or the company's cash position.
In its third quarter earnings report, the business said it had $578.4 million in cash as of Sept. 30, up from $490 million on Dec. 31, 2020.
Quidel describes itself as a provider of rapid diagnostic testing solutions, cellular-based virology assays and molecular diagnostic systems.
Quidel Corp.

Founded: 1979
CEO: Douglas Bryant
Headquarters: San Diego
Business: Developer, manufacturer and marketer of rapid diagnostic testing solutions
Revenue: $1.66 billion in 2020; $534 million in 2019
Stock: QDEL on Nasdaq
Employees: 1,400
Website: 
https://www.quidel.com/

Notable: Quidel was founded by Dr. David H. Katz and launched its first products in 1984
Contact: 858-552-1100