LIFE SCIENCES: SALES DRIVEN BY GENOMICS TESTING COVERAGE
Illumina Reports 'Banner Year' in FY21
Monday, January 24, 2022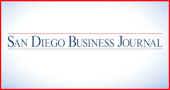 "The acceleration of genomics in healthcare drove a very strong year for Illumina in 2021 and is building momentum for our business in 2022 and beyond."

That was a summation of the Q4 and FY 2021 preliminary earnings report given by 
Illumina, Inc.
 (NASDAQ: ILMN) CEO Francis A. deSouza on Jan. 10 during the J.P. Morgan Healthcare Conference in San Francisco.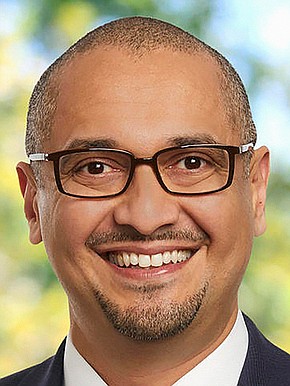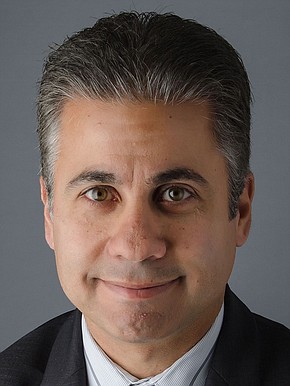 The report highlighted a "very strong" FY 2021 across all of Illumina's platforms and applications and an "exceptional" Q4 with a record preliminary revenue of $1.19 billion.

Illumina's year finished with record revenue of $4.517 billion -- more than $500M ahead of expectations. Revenue for the year was up 39% over 2020 and 27% versus 2019.
 
The company also recorded its highest number of shipments of its trademark genome sequencing instruments at all levels.

Core Illumina shipped over 3,200 new units last year, bringing the total number of units in service worldwide to over 20,000 across 8,000 global customers.

"We were very pleased with the number of new customers we added in 2021, with over 50% more new customers in 2021 than in 2020 or 2019," deSouza said, adding that Illumina's sales of consumables also grew by more than 40% year-over-year to roughly $3 billion. "More than 80% of our revenue is recurring across consumables and services. These records and growth spanned our sequencing platforms."

During FY21, Illumina's high-throughput sequencer, the NovaSeq 6000, hit a record $1.5 billion in shipments of 380 units. 50% of NovaSeq orders were to new high-throughput customers, "a very positive leading indicator," deSouza said.

Illumina's benchtop mid-throughput portfolio of instruments shipments doubled in 2021, exceeding 1,000 units for first time, and its desktop versions – MiniSeq and iSeq – saw record shipments of over 1,600 instruments, bringing in 700 new customers.
Strong Growth Predictions

deSouza said Illumina's momentum into 2022 is "tremendous" because of multiple growth opportunities in existing and emerging global markets and expertise and track record of innovation.

"There is growing demand for NovaSeq sequencing and we will launch NovaSeqDx this year, including a version in China, to meet this need," deSouza said.

In an interview with the San Diego Business Journal following the report presentation, Illumina Chief Financial Officer Sam Samad said the company expects a strong 2022, with a growth rate in the 14%-16% range.

One key growth driver will be revenue from GRAIL, a company Illumina acquired in August of last year. GRAIL expects 2022 revenue in the range of $70-90 million as Galleri, the company's cancer-screening blood test, gains traction in a potential $75B market that is only 4% penetrated.

"There are more than 1,000 providers that have prescribed it. There's been a lot of self-insured employers that offer it to their employees. And we're making progress with a number of health systems that are offering it to their members -- systems like the Mayo Clinic for example," Samad said.
 
Another area of growth for Illumina will be in genetic disease testing. Up to 5% of people may be affected by genetic diseases and current adoption and penetration of genomics testing for them is only 1%. "So there is a lot of opportunity to expand the use of genomics in rare disease testing," Samad said.

Illumina also sees potential growth in the noninvasive prenatal testing (NIPT) market in 2022, as the company's VeriSeqNIPT version 2 got IVDR (in vitro diagnostic regulation) approval from the E.U. last year and expects its TruSight NIPT will be the first distributable IVD to the U.S. market sometime in 2023.
New Partnership with SomaLogic

Samad said a new partnership with SomaLogic will allow Illumina to tap into a $50 billion market in its early stages where genome sequencers will play a significant part.

"By introducing our own solution, our high-throughput solution, we definitely think there is an opportunity to expand the penetration of that market and expand the NGS market itself," he said.

Illumina will also soon introduce a "redesigned, reimagined" chemistry for its future sequencers called Chemistry X.

"This is a big deal," Samad said, adding that Chemistry X will provide twice the speed, provide three times the accuracy of current products. "This chemistry is what's eventually going to take us to the $100 genome. Currently, you can get a genome at a cost of around $600."

In the second half of this year, Illumina will introduce Infinity – Illumina's long-read solution. "Which is essentially a workflow on our instruments. So now you won't need a long-read sequencer and a short-read sequencer," Samad said, adding that Infinity will run on all existing Illumina sequencers. "In terms of cost advantage, this will significantly reduce the cost of long-read sequencing as well because it is performed on our instruments. We think this is a breakthrough transformation."

At the conference, deSouza also announced a new partnership with Optum Health.

"Together we are conducting studies through the newly launched Optum Evidence Engine, which uses Optum's real-world data and health care expertise to generate evidence of clinical utility to bring genomics into clinical practice faster and more cost effectively across existing and new markets," he said.
Positive Market Reaction

Following the Illumina earnings report, shares in the company jumped roughly 18%.

"We had, I'd say, a banner year in 2021," Samad said. "We exceeded expectations, both internal and external expectations, every quarter last year."

 Samad said many analysts were assuming Illumina's earnings were driven by the pandemic and the need for sequencers for COVID surveillance to find and understand variants of the virus.

"Really the bigger piece is the momentum we're seeing from clinical adoption of our sequencers, of our solutions in a number of markets," Samad added, pointing to oncology as the biggest market where genomics is playing more of a part in understanding cancer. "And the underlying theme in all of those is the expansion of reimbursement, coverage and guidelines favoring genomics.
There has been a significant expansion of reimbursement, access for patients to these tests."

Currently, just over 1 billion people are covered for genomic tests, and that number is expected to double by 2025.
Illumina

FOUNDED: 1998
CEO: Francis deSouza
REVENUE: $4.517 billion
EMPLOYEES: 7,825
HEADQUARTERS: San Diego
TICKER: NASDAQ: ILMN
WEBSITE: 
illumina.com

NOTABLE: Just over two years ago, the SARS-CoV-2 viral genome was sequenced in China on Illumina systems.