FOODTECH: GALLEY SOLUTIONS RAISES $14.2M IN SERIES A
Software Platform Cooks Up Recipe for Success
Tuesday, June 7, 2022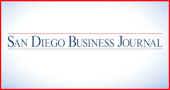 Carlsbad-based foodtech platform firm 
Galley Solutions
 has growth on the menu, thanks to a Series A feeding the company $14.2 million. The funding round is led by Astanor Ventures, an impact fund with a history of supporting food system companies with a bent toward sustainability.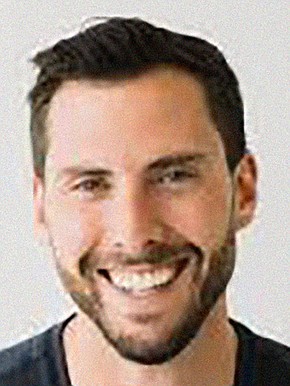 "Astanor is pleased to support Galley Solutions' unique approach to drive change by focusing on a diverse set of menu and kitchen efficiencies," said George Powlick, partner at Astanor. "Galley's mission is deeply aligned with Astanor's to affect measurable and positive systemic change in the food system."
 
The Galley Solutions platform helps kitchen managers cut food waste by an average of 25%. In the U.S. alone, it is estimated that restaurants generate 30 to 40 billion pounds of food waste, 10% of which is thrown out before reaching diners.
 
"The standardization of food data into a universal language is the next major technology shift that's changing how food is planned, prepared, and profited from across the industry," said Galley CEO and Co-Founder Benji Koltai. "Galley is driving this transformation and the advancement it enables, like automating purchasing, real-time food costing, collaborative R&D, and streamlined communication across teams and locations."
 
In the past year, Galley grew its subscription revenue by 280%. Customers include food giants like Aramark, DoorDash Kitchens, Thistle and &pizza.
 
"Galley has earned its privileged market position," said James Alcorn of Zetta Venture Partners, an early investor in Galley that also participated in the new funding round. "Leading cloud kitchens that choose Galley, like DoorDash, and foodservice titans, like Aramark, have been rewarded with market share. As a result, Galley's own business exhibits best-in-class revenue growth, retention, and profitability."
Foundational Recipe
 
Koltai founded Galley in 2017 with his brother-in-law Ian Cristopher, who serves as the company's chief operating officer. The company is built upon software Koltai developed with a previous startup he worked for in San Francisco called Sprig – a virtual restaurant concept, with no storefront that only existed on delivery apps.
 
"The unique thing about Sprig was it existed before the delivery apps existed. We built our own delivery app," Koltai said. "It was a full-stack, early glimpse of what is now very much commonplace in how people are eating."
 
While developing Sprig's business, Koltai said he discovered a longstanding an issue that needed to be addressed.
 
"People working in kitchens were completely neglected from a software perspective," he said. "There were all these cool innovations in other industries, but there was no technology in the kitchens and it was causing all kinds of problems, not only for the chefs and the people working in kitchens but for consumers and for this new digital model for getting people food."
 
So Koltai started developing software to help manage kitchens, starting with a tool for managing recipes which he described as the "core atomic food unit" of the restaurant industry. He then built features on top of the recipe tool to manage menus and forecast profits.
 
"This approach of starting with the recipe and going person by to person who interacts with this process led me to build a solution that very well solved the process of operating a food business," Koltai said, adding that kitchen staff at Sprig told him the software platform was "industry changing."
Re-Startup  

Despite the software platform impressing Sprig's kitchen staff, the company folded in 2017. Koltai decided to start anew despite the fact that all the code he wrote for Sprig "went into the trash."
 
"The ideas were still in my mind and I was able to rebuild from scratch this V2 which fixes a lot of the things I got wrong in V1," he said, adding that he and Christopher, who has background in hospitality and agriculture, launched Galley later in 2017 "out of a beach shack in Birdrock."
 
In Galley's first years, the company's go to market strategy was to sell to anyone, including single operator restaurants – until the pandemic brought about "a big shift in the restaurant landscape," Koltai said.
 
"We had a pivotal moment, sort of a COVID silver lining, where we decided that we had a strong enough product offering to go upmarket, which we had always planned on doing, and we realized now's the time; let's shoot for the stars and see where we land," he continued. "And we ended up landing in the stars with some of the biggest food businesses that are operating."
 
Galley was able to make the shift to larger clients because the platform uses the same process for mom-and-pop operations as it does for large corporate food services like Aramark.
 
"We scale the pricing to accommodate the proportional value provided to the businesses," Koltai said.  
Growing Galley
 
Koltai said Galley's strategy in the near-term is to continue to focus on enterprise food services.
 
"We're still early, we're still young, we're still resource constrained and the goal is to eventually capture that long tail with lower cost on our part so we can lower the price to be appropriate for businesses like the small mom and pops," he said.
 
With the Series A funds, Galley will be investing in hiring engineers to continue building out the platform, increasing its features and usability. The company will also be expanding its marketing team.
 And although Kotai said Galley is still "very much a remote work operation," the company recently signed a lease on a small office space in Carlsbad.
Galley Solutions

Founded: 2017
Headquarters: Carlsbad
CEO: Benji Koltai
Business: Foodtech platform for restaurant/food service management
Revenue: Undisclosed
Employees: 35
Website: 
galleysolutions.com

Notable: The Galley kitchen management platform can reduce the food a restaurant throws away by 10%.