BIOTECH: $4.1B DEAL EXPANDS 'ONCOLOGY FRANCHISE'
Bristol Myers Squibb Buys Turning Point
Monday, June 13, 2022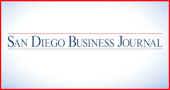 Bristol Myers Squibb (BMS) is further strengthening its ties to San Diego.
 
On June 3, the New York-based global biopharmaceutical company announced it had acquired 
Turning Point Therapeutics, Inc.
, a clinical-stage precision oncology company based in San Diego. The acquisition follows a March announcement by BMS that it would be moving into 427,000 square feet of R&D space at Alexandria Point in University Town Center.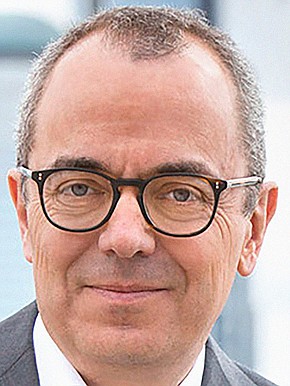 Under the definitive merger agreement, which was unanimously approved by both companies' boards of directors, BMS will acquire all outstanding shares of Turning Point for $76 per share – a deal worth $4.1 billion. The all-cash tender offer is expected to close in Q3 of this year and is expected to be accreditive to non-GAAP earning per share in the first part of 2025.
 
The planned acquisition of Turning Point Therapeutics reflects BMS' "commitment to strategic business development to enhance our growth profile," said a company spokesperson. "Turning Point aligns with our focus on opportunities that complement our strong internal capabilities in that they are strategically aligned with our core therapeutic areas, accelerate transformational science and are financially disciplined."
 
In a statement to the Business Journal, Turning Point said details of how the company's management will ultimately be structured will be provided as the acquisition proceeds toward closing, adding that "Bristol Myers Squibb views our team as a key strength."
Street Reaction
 
Prior to the announcement, Turning Point stock (NASDAQ: TPTX) was trading at just over $34 per share. Between January and the acquisition announcement, Turning Point stock had swung from a $50 a share high to as low as $24 a share.
 
BMS stock (NYSE: BMY) started the year trading at around $60 per share and is currently hovering at around $75 a share, with negligible movement on share price following the acquisitio announcement.
Opportune Acquisition
 
BMS is acquiring Turning Point at an opportune time. The San Diego company's lead asset repotrectinib – considered a potential best-in-class therapy for non-small-cell lung cancers and other advanced solid tumors – is on track to be approved in the U.S. by the end of 2023 and has already been granted three breakthrough therapy designations by the FDA.  

Repotrectinib, is a next-generation kinase inhibitor that targets the ROS1 and NTRK oncogenic drivers of large cancerous tumors. In repotrectnib's Phase 1/2 TRIDENT-1 clinical trial, a longer duration of response was observed than with existing ROS1 agents in first-line NSCLC.
 
"The acquisition of Turning Point Therapeutics further broadens our leading oncology franchise by adding a best-in-class, late-stage precision oncology asset," said Giovanni Caforio, board chair and CEO of Bristol Myers Squibb.  

"With this transaction, we are continuing our strong track record of strategic business development to further enhance our growth profile."
 
Once approved, BMS expects repotrectinib will become a new standard of care for patients with ROS1-positive NSCLC in the first-line setting.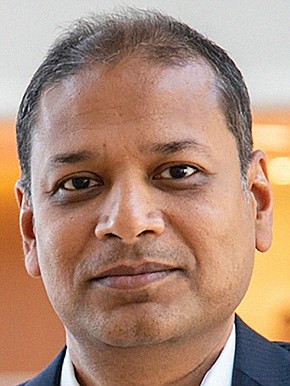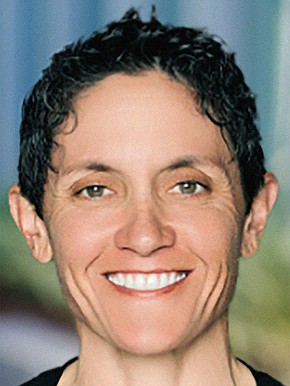 "With repotrectinib, we have the opportunity to change the standard of care and address a significant unmet medical need for ROS1-positive non-small cell lung cancer patients," said Samit Hirawat, M.D., chief medical officer of global drug development at Bristol Myers Squibb.
 
BMS also plans to continue to continue developing Turning Point's promising pipeline of novel compounds.
 
"Through this transaction, we will be able to harness the full potential of our precision oncology platform to advance the standard of care for cancer patients. Since our founding, we have leveraged our deep scientific expertise to develop a pipeline of promising precision oncology assets," said Athena Countouriotis, CEO (of Turning Point Therapeutics.)
 
"With Bristol Myers Squibb's leadership in oncology, strong commercial capabilities and manufacturing footprint," Dr. Hirawat added, "we will be able to further accelerate the pace at which we can bring our novel medicines to benefit people diagnosed with cancer around the world."
Turning Point Therapeutics

Founded: 2013
CEO: Athena Countouriotis, M.D.
Business: Precision oncology therapies
Headquarters: San Diego
Stock: TPTX (NASDAQ)
Revenue: $31 million (2021)
Employees: 250
Website:
tptherapeutics.com
Notable: Turning Point currently has four therapies in clinical trials.