BIOTECH: SOFTWARE SPEEDS UP PROCESS FOR FUTURE VACCINES
Scripps Offers Open-Source RNA Drug Development App
Tuesday, June 14, 2022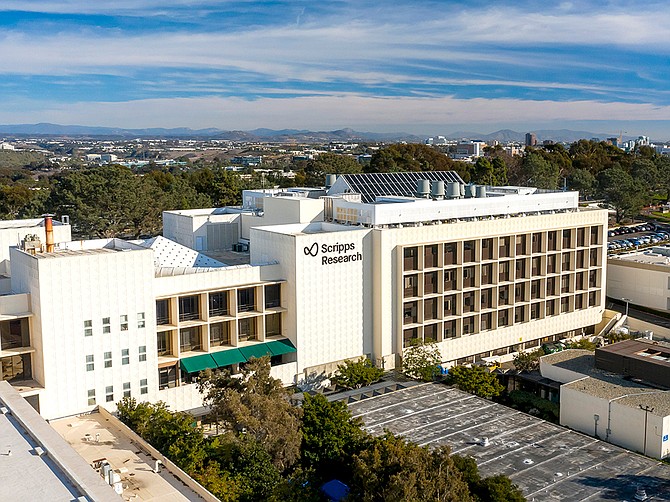 Scripps Research
 is helping fellow scientists everywhere speed up the process of studying RNA for drug development.
 
Last month, Scripps announced it had created an app named "Pytheas" for studying RNA molecules and that it would be offered to the scientific and academic communities for free as an open-source software tool.
"As an academic lab, we do not have the resources to support a commercial platform, and open source makes the most sense," said James Williamson, Ph.D., professor in the Department of Integrative Structural and Computational Biology, and vice president of Research and Academic Affairs at Scripps Research.
 
"Developing Pytheas was driven by a need in our own lab for this type of analysis," Williamson said. "With open-source release, we can improve and update as we develop new features for our in-house research, and directly make those features available to the interested community."
Mass Spec Tool
 
Pytheas was designed specifically to analyze RNA data generated through a method called mass spectrometry. "Mass spec" is commonly used to evaluate RNA molecules that are not simple chains of standard RNA nucleotides but are instead modified in some way. Among their demonstrations, the researchers showed that Pytheas can be used to swiftly identify and quantify modified RNA molecules like those in the current Pfizer and Moderna COVID-19 mRNA vaccines.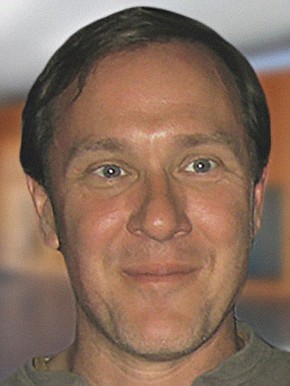 "RNA has gained a renewed interest in its therapeutic and, especially, vaccine applications; however, it has traditionally been a challenging molecule to characterize accurately," said Gary Siuzdak, senior director of Scripps Center for Metabolomics. "Pytheas provides three essential features of RNA – its sequence, its modifications, and quantitative analysis. What once was a cumbersome, if not impossible, mass-based analytical task, has been transformed into a rapid and routine procedure – especially timely given RNA's newly found utilities."
RNA Drug Development
 
Natural RNAs often have modifications that affect their functions, while RNAs used for vaccines and RNA-based drugs are almost always modified artificially to optimize their activity and reduce side effects. Up to now, methods for processing raw mass spectrometry data on modified RNAs have been relatively slow and very labor-intensive in contrast to corresponding methods in the field of protein analysis, for example.  

Williamson said the hope for Pytheas is that companies involved in manufacturing RNA vaccines and other RNA therapeutics will find it useful for tasks like monitoring quality.
 
"Any company that is developing oligonucleotide therapeutics could benefit from using this software to do analysis or quality control on their potential therapeutics," he said. "Antisense oligonucleotides, siRNAs, and most recently, mRNA vaccines, all contain modifications to the RNA or DNA component, and these modifications help with pharmacological properties such as stability, uptake, and targeting specificity. Pytheas allows for a higher level of analysis for all types of nucleic acid-based therapeutics."
Versatile Software
 
Williamson and his team developed Pytheas, which is based on the Python programming language, to greatly improve the automation of this processing. The app takes mass spec data on an RNA sample as the input, and outputs the predicted RNA sequences and chemical modifications in a way that also makes it easy to quantify distinct RNAs in a sample.
 
The team demonstrated Pytheas' speed, accuracy and versatility using mass spec data for important bacterial and yeast RNAs, and for SARS-CoV-2 spike protein messenger-RNAs like those used in COVID-19 vaccines.
 
The researchers are now using Pytheas in their own studies of natural RNAs and are continuing to optimize the software.
 
"We are already planning an update with a graphic-user-interface version of Pytheas, which should make it much more user-friendly," Williamson said, adding that the free app is available on GitHub which allows for comment, feedback and feature requests. The Scripps team is currently reaching out to companies and labs and offering them to analyze their compounds on Pytheas to demonstrate its features.
Scripps Research

Founded: 1924
CEO: Peter Shultz
Business: Medical and scientific research institute
Headquarters: La Jolla
Employees: Over 2,400
Revenue: Over $320 million (2020)
Website: 
scripps.edu

Notable: Through its Center for Computational Biology, Scripps has developed several free software tools, including AutoDock, Python Molecular Viewr and CellPACK.