EDUCATION: OFFERS PATH TO HIGH-PAYING CAREER WITH GROWING NEED
USD Program Preps Product Managers
Thursday, June 16, 2022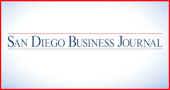 Even as reports that the red-hot job market is showing signs of cooling down and hiring slows, there are still some job titles with growing demand that are going unfilled at companies throughout San Diego.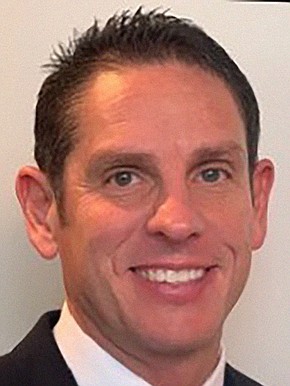 One such title is product manager, which according to LinkedIn there are currently over 15,000 open positions in the San Diego metro area alone.
 
To meet the needs of local companies to fill product management jobs, 
University of San Diego
 announced it was collaborating with Fullstack Academy to create a 25-week "bootcamp" that will train professionals on the required skills to fill those jobs.
 
"We are in the midst of product management's 'Golden Age.' It's one of the fastest-growing areas in business today, with the increase in demand for product management jobs outpacing the increase in job demand across all industries in the U.S. by 500%," said Fullstack Academy CEO Jerrad Tauz. "Modern product management is transforming industries as organizations recognize the need for professionals who know the product inside out and understand the needs of its audience as well as how both may evolve over time."
 
The product management industry in San Diego is projected to grow 13.3% over the next decade, driving the average entry-level salary of $78,800, according to labor market analytics firm Emsi Burning Glass. Current local job openings for experienced product managers listed on Indeed have annual salaries that reach into the $100,000 to $150,000 range and some positions that pay as high as $240,000 a year.
Immersive Program
 
The Product Management Bootcamp is an immersive, collaborative, cohort-based live-online bootcamp. The 25-week program consists of five courses that include one 12-week essentials course and four three-week specialized courses, with one break week.
 
The curriculum was developed by a team composed of professionals from a diverse set of backgrounds, including a civil engineer, product manager, product entrepreneur, professor of product innovation, computer science educator and product lead at Amazon, as well as several educational technology professionals.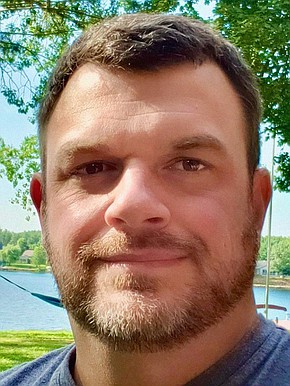 "They've designed some of the most modern, robust tech-focused curricula on the market," said Bryan Kind, vice president of academics at Fullstack Academy. "The USD Product Management Bootcamp caters to early career professionals, upskillers, or those looking to pursue product management as a new career path. The curriculum focuses on job preparedness and practicing product management skills in real-life, authentic scenarios, versus a heavy focus on reading, writing and dissecting case studies."
 
Over the first 12 weeks, students build knowledge and skills grounded in the product life cycle, market analysis, product planning, product analytics and product strategy. In the second half of the program, students explore topics in product management, including UX/UI research, product design, marketing and software development.  

Students focus on building foundational understanding so that no matter which tools, platforms or processes their future employer uses, they will be able to apply their knowledge to be able to employ it successfully.
 
The program begins in July and is currently enrolling for its first cohort of students. Enrollment is open to all – USD enrollment is not required. A $1,500 Founder's Scholarship that can be applied toward the cost of the program will be available for all students who enroll in the inaugural cohort.
Job Training Trend
 
The product management program is just USD's latest jobs training bootcamp. The university launched its first bootcamp with Fullstack in 2019 – a cybersecurity program that successfully graduated 25 students.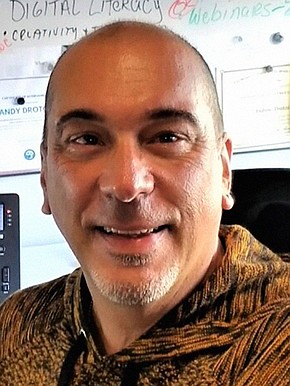 "Shortly thereafter, we launched the Coding bootcamp, followed by DevOps, and now we're preparing for the launch of the Product Management bootcamp this July," said Andy Drotos, director of Professional and Public Programs at USD.  

In addition to collaborating with Fullstack, USD's continuing education department also offers programs in digital skills with certificates in Project Management with Asana, Digital Marketing with Facebook, a Salesforce Administrator Career certificate and a certificate program in data analytics and visualization. USD also offers Technology Sales, XR Design and XR Development programs with Unity.
 
"Bootcamps and other certification programs are becoming increasingly popular for those students who want career-relevant skills quickly, rather than the time it takes to complete a degree.
 These shorter, immersive programs provide students with the necessary tools and skills that can be used immediately in a job."
 
More information about USD certificate and bootcamp programs can be found at PCE.SanDiego.edu
University of San Diego

Founded: 1949
President: James T. Harris III
Students: 9,000+
Business: Private university
Website: 
www.sandiego.edu

Campus location: Alcala Park
Notable: USD has been recognized as a Community Engagement Institution by the Carnegie Foundation.