PHARMA: COMPANY MAKES PSYCHEDELICS SUSTAINABLE, SCALABLE
CB Therapeutics Patents 'Magic' Mushroom Process
Friday, June 17, 2022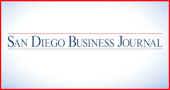 CB Therapeutics
 is bringing a bit of scientific "magic" of its own to the growing field of "magic" mushroom and other natural psychedelic compounds research.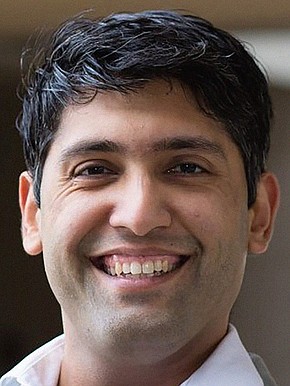 Last month, the Carlsbad-based company announced it was granted a new patent covering the use of microorganisms to produce tryptamines and their analogs, such as psilocybin and various other molecules found in psychedelic mushrooms.  

CB Therapeutics has already used the same process for producing magic mushroom compounds to produce over 20 cannabinoid chemicals, dozens of other psychedelic compounds and their analogs as well as some food products like whey proteins. The mushroom patent marks the company's seventh for its novel production model for these types of compounds.
 
"We became the first private company in the world to produce psylocibin and many of these molecules found in mushrooms with yeast," said CB Therapeutics CEO Sher Ali Butt.
 
CB Therapeutics' cellular agriculture platform uses genetically engineered yeast microbes that enable the conversion of cheap feedstocks like sugar into high-value compounds – a process the company touts as the most scalable and sustainable in the emerging psychedelic drug therapy space.
Eco-Consciousness Expanding
 
The current method to produce psychedelic and cannabis molecules for research and pharmaceutical applications is to grow the natural form of the substance and extract the active compounds, which is costly, time-consuming or creates significant amounts of toxic waste, CO2 and other byproducts that negatively impact the environment.
 
"Businesses and research institutions in the emerging psychedelic industry need to get serious about ESG now because once the industry is established, it will be too late," Butt said. "Right now is the time to provide services that adhere to this paradigm change and we are motivated to grow as an innovative player in the industry. Our company may be small, but we are doing big things to make the biotechnology sector more environmentally sustainable."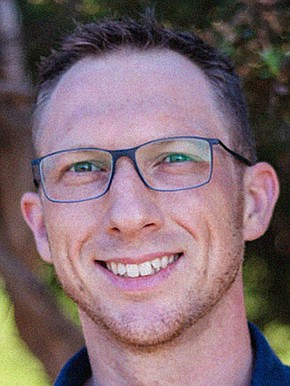 CB Therapeutics CSO Jacob Vogan pointed out that certain psychedelic compounds, such as DMT, are only found in environmentally sensitive places or in animals like toads.
 
"If there's a drug or compound of interest, we don't want the rainforest to be destroyed to go after it, or have crop land contribute to climate change, or torture an animal" he said. "We can make it sustainably in yeast – like brewing beer – and anywhere in the world and is almost infinitely scalable, depending on the process."
 
The process also allows for standardization in producing the compounds, which is impossible in using a natural version like a whole mushroom or a cannabis plant because levels of the compounds vary from plant to plant. Another benefit is the ability to tinker with the compounds themselves.
 
"We're looking into how to take natural molecules like psylocibin and alter it slightly to where instead of hallucinating for hour, maybe its 10 or 15 minutes or maybe you can cut out that hallucination part completely and still retain the medical benefits," Butt said.
Joint Venture
 
There is still a lot of research ahead for psychedelics before they become approved and widely adopted therapies. Butt pointed out that before 2019, there was no psychedelic industry for therapeutic or pharmaceutical companies, but over the last three years interest in the field has grown "very fast."  

CB Therapeutics is already making monthly recurring revenue from a joint venture with Germany-based atai Life Sciences, a biopharmaceutical holding company with interests in over a dozen companies working with various psychedelics engaged in clinical trials.
 
The venture – platform company TryptageniX – develops biosynthetic methods to manufacture bioidentical, clinically relevant compounds, including psychoactive compounds to bolster atai's exploration of psychedelic-assisted therapies for treating depression, PTSD, anxiety, substance use disorder and other mental health conditions.
 
"We are very proud to be at the forefront of this movement, and to be a part of a growing number of groups innovating in the psychedelic medicine space to unlock these powerful molecules for researchers and clinicians to help patients with unmet needs," Vogan said. 
Shifting Attitudes in Regulations
 
Helping patients with unmet needs with compounds that were previously banned is now possible because of a shift in attitudes toward psychedelics' potential for medical and therapeutic use.  

"The DEA has been very reasonable to work with," Vogan said. "We have a research license and down the line we'll move into manufacturing, so I think the mood has changed."
 
Butt added that the R&D from the FDA is dependent on compliance and was granted because data has shown these compounds are better than existing drugs with fewer side effects.
 
"For many conditions, for example depression and the treatment of depression, these are the most effective molecules in the world that science knows of," he said.
CB Therapeutics

FOUNDED: 2015
CEO: Sher Ali Butt
HEADQUARTERS: Carlsbad
BUSINESS: Producing compounds for biomedical applications using biosynthesis and fermentation.
EMPLOYEES: 20
WEBSITE: 
cbthera.com

NOTABLE: CB Therapeutics holds seven patents for processes producing various cannabinoid, psychedelic and food compounds