BIOTECH: STARTING CLINICAL TRIAL FOR PARKINSON'S STEM CELL THERAPY
Aspen Neuroscience Raises $147.5M in Series B Round
Wednesday, May 18, 2022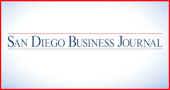 San Diego-based
Aspen Neuroscience, Inc.
announced a Series B financing round of $147.5 million on May 9 to further advance its treatment of Parkinson's disease using autologous stem cell therapies.
Alphabet Inc. venture arm GV, LYFE Capital and Revelation Partners co-led the investment round with participation from additional new investors Newton Investment Management, Singapore-based global investor EDBI, LifeForce Capital, Medical Excellence Capital Partners, Mirae Asset Capital, NS Investment and others.
"I'm very excited to be joining the Aspen Neurosciences board," Fisher said. "I have followed this research for more than 10 years and am looking forward to being a part of bringing it to patients."
The raise also included significant investments from Aspen's Series A and seed investment teams including OrbiMed, ARCH Venture Partners, Frazier Life Sciences, Section32 and Alexandria Venture Investments.
Aspen has raised more than $220 million since the company's founding in 2018.
Climbing Science of Stem Cells

Aspen Neuroscience was founded by a team that came out of the Scripps Research Institute. The Parkinson's project was inspired by patients of the disease who had heard of early studies into stem cell therapies and knew of its potential promise as a treatment.
With the support of those early advocates and initial seed investor, Aspen has emerged as the leading company developing a personalized cell replacement for Parkinson's using a patient's own cells. Developed from a simple skin biopsy, each patient's stem cell-derived dopamine neurons will be evaluated for potential effectiveness using proprietary AI-based genomics tools, before being transplanted for clinical use.  
"What we're doing through a surgical procedure – actually a very elegant solution – is taking a patient's skin cells, converting them to a stem cell that is essentially the same as an embryonic stem cell and then we reprogram the stem cell into dopamine neurons and then we transplant them into the brain where we hope they persist and graph and express dopamine," Lowe said, adding that Aspen hopes the procedure will eventually allow Parkinson's patients to go off of go off the current treatment of immunosuppressive therapy. 
The stem cell process has already shown success in mice and a six-year study on non-human primates and "the results were astonishing," Lowe added.
To date, Aspen has performed in vitro and in vivo studies demonstrating that the protocol reliably produces dopamine-releasing neurons when examined both physiologically and functionally.  
"We combine stem cell biology with innovative AI/bioinformatic and manufacturing tools to develop patient-specific approaches," McDevitt said. "To that end, the Series B financing will also support our R&D pipeline, which includes autologous gene-corrected cells and programs that explore the treatment of other neurological diseases."
The Series B funding will support the planned studies of the company's lead product candidate for Parkinson's disease, ANPD001, including its patient Screening Cohort study and the upcoming Phase 1/2a clinical trial, post-IND submission to FDA.  
Aspen has completed all its pre-clinical studies and screening for the study has already begun. Aspen was given permission be FDA to begin screening before filing its IND, which the company hopes to do within the next 12 months.
Over the last year, Aspen has grown its team from 25 to 60 employees, adding experts in the fields of regulatory compliance, quality control and manufacturing as the company prepares to manufacture its stem cells "in-house."
"We decided about a year ago we're going to control our own destiny," Lowe added.
Aspen Neuroscience, Inc.

Founded: 2018
CEO: Damien McDevitt, Ph.D.
Headquarters: San Diego, Torrey Pines
Business: Biotechnology company developing autologous cell therapies to treat neurodegenerative diseases.
Revenue: Pre-revenue
Employees: 60
Website:
www.aspenneuroscience.com
.
Notable: The Aspen Neuroscience founding team came out of the Scripps Research Institute.