MARTIAL ARTS ACADEMY HELPS STUDENTS WITH COORDINATION, FOCUS AND SELF-ESTEEM
Training for Body and Mind
Monday, May 23, 2022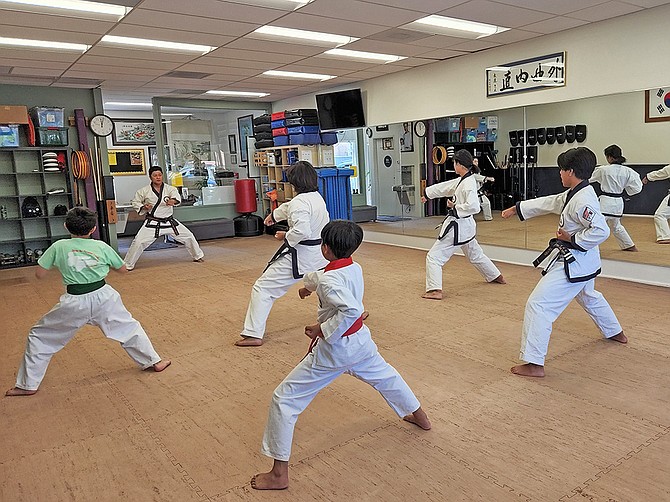 Driving along Miramar Road after he was laid off from his job of nearly three years at Qualcomm a little more than 25 years ago, Tom Thai wasn't sure what the future would hold. But as he headed home from Sorrento Valley on that day in March 1996, Thai had to pass the martial arts studio where he had been volunteering and teaching classes for several years. It was then that he realized that a career change could soon be on the horizon.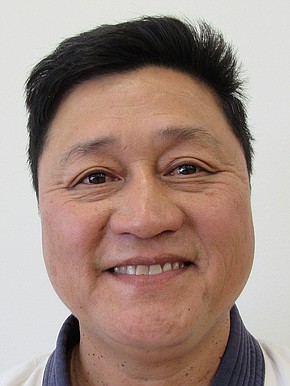 Thai, now 52, said, "I knew that the studio wasn't doing well," and that its founder Lloyd Francis had been concerned about having to close the doors. Within days, Thai approached Francis -- the man who first taught him martial arts starting in 1989 when he was a student studying Biology at San Diego State – and asked about possibly running the business."I went to Master Lloyd and I said, 'Do you think I'm too young? Do you think I could take over?'" Thai said. "He said, 'Let's take a shot at it.' It took me a few months to learn but by August, I signed a lease for the next five years. So getting laid off was really the best thing that ever happened to me.
Established by Thai in 1996, the
Miramar Martial Arts Academy
is now in its 26th year of business and is thriving in its fifth location, in a 1,000-square-foot studio in a strip mall in Mira Mesa. Thai teaches the classical Korean Martial Art of Tang Soo Do and also offers Fitness Kickboxing.
Reinforcing Courage, Humility, Inner Peace

The benefits for those taking martial arts, Thai said, include increased self-esteem and self-confidence; improved self-discipline and focus; development of endurance, coordination and balance; the reinforcement of "positive qualities like courage, humility and inner peacefulness;" getting and staying in top physical shape; learning to defend yourself; and training in uniting the body and mind.
Thai has graduated more than 130 students to black belts, with about a dozen that have proceeded to master's level.
"Things were difficult at first," he said. "The location was not very visible, I didn't have any knowledge of business and we weren't getting many students. But a couple of my friends told me about fitness kickboxing and Billy Blanks who was big with his Tae Bo at the time."
Thai attended Blanks' seminars, became certified in fitness kickboxing, started teaching some classes and suddenly the business starting booming. Now more than two decades later, some of his first kickboxing students still take classes at the Miramar Martial Arts Academy.
Thai said the only major downtime for him since the rocky beginning was during the COVID-19 pandemic. Mandated to shut his doors, Thai was able to move his classes online, but virtual martial arts is not an ideal teaching situation.
He said he was able to keep some students through the health emergency closures, but that some were lost in the transition. Now that he has reopened in full, his business, with its motto of "Strive for Personal Excellence," is once again flourishing.
Coming to America

Thai, who emigrated from Vietnam with his family when he was 8, comes from a resilient background of hard workers. His father was a fisherman who in the 1970s brought the family on a boat – with 30 other people, including his four sisters and his mother who was pregnant at the time – to America.
"I remember being a kid and my dad said we were all going on a boat, and I had no concept of what was going to happen" he said. "We came from a camp that was sponsored by an organization in San Diego that dropped us off in the Linda Vista area."
The family moved to Clairemont but ended up buying a farm in Lakeside, where he and his siblings worked long hours with animals and crops, even as they attended public schools in the rural area. Thai's family was one of the only Asian families in the East County town. He graduated from El Capitan High School in 1988 where he was an all-state wrestler, ran cross country and played tennis.
"The only reason I did all of that was to get away from the farm," Thai said. "The farm was hard work. We didn't hire anybody, and there were some nights when I would only get four hours of sleep. But through it, we saw how hard our parents worked. We didn't want to fail."
He said after high school, he decided to attend SDSU and during his sophomore year decided on a whim to pick martial arts as the physical education class he needed as part of his curriculum. "I didn't think anything of it, but after a couple of classes with Master Lloyd, I thought, 'This is kind of cool,'" Thai said.
In addition to raising his two sons, Nathan, 17, and Oliver, 9, with his his wife, Christy, Thai also teaches an afterschool martial arts program at Sunset Hills in the Poway Unified School District, helping raise thousands of dollars for the school.
He has also organized "kickathons" to raise money for in-need families. He said for 10 years he and students have raised money, "sometimes a penny a kick" to provide meals at the holidays for military families. "I want to give back to the community," he said. "That's very important to me."
Miramar Martial Arts Academy
FOUNDED: 1996
FOUNDER/OWNER: Tom Thai
HEADQUARTERS: 9396 Mira Mesa Blvd., Suite B
STUDENTS: 120
WEBSITE:
thaikarate.com
CONTACT: (858) 586-7040
NOTABLE: Founder/owner Tom Thai was selected as a member of the Soo Bahk Do U.S. National Team, competing in Belgium in 2001.