UTILITIES: EAST COUNTY WATER PROVIDER RENEWS CONTRACT WITH CALPINE
Helix Water District Helps Customers Avoid Price Spikes
Wednesday, May 25, 2022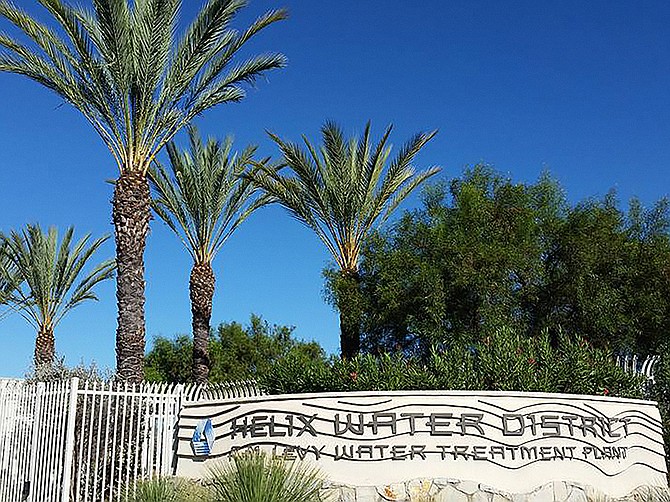 Helix Water District
 recently renewed its electricity purchasing contract with San Diego-based Calpine Energy Solutions, helping the district lock in prices for its more than 275,000 customers in East County through the end of 2030.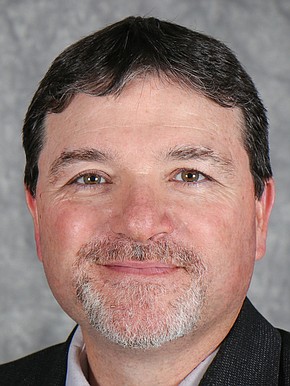 With Calpine, Helix is able to negotiate and hold steady on the cost of electricity, protecting the district, its water rates and Helix customers from fluctuations in the market price for electricity.

"We want stable and predictable costs for our company as part of a low-risk approach," Helix Assistant General Manager Brian Olney said. "For the last several years we've seen double-digit savings as high as 18 percent on electricity. This year, with all that's going on in the world and the market, we are doing very well for our customers."

Helix officials say that the price of electricity has been on the rise this year, in part because the drought limits the availability of traditionally lower cost hydropower. The war in Ukraine and inflation have also driven up the cost of natural gas.

At its Feb. 16 meeting, the Helix Water District Board agenda noted that the commodity contract is at a rate of $45.44 per megawatt-hour and the renewable portfolio standard is at a rate of $6.43 per megawatt-hour.
 
The initial commodity pricing will be set at market rate plus $2 per megawatt-hour, providing the opportunity to procure renewable portfolio standards at a fixed price on current available supply and avoid competition in the market as demand increases and supply becomes more difficult to obtain, the district said.

The commodity pricing will be evaluated over the term of the existing contract, and staff will advise Calpine to lock pricing for fixed terms. Terms will vary based on market conditions but typically secured in one to three-year terms.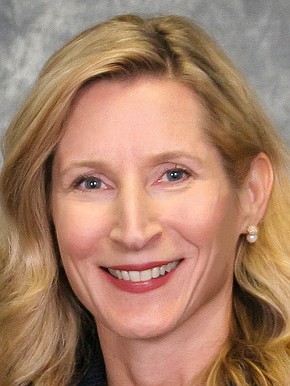 $2.4 Million in Annual Electricity Costs

Ninety percent of Helix's electric bill is for water treatment and distribution. Helix spends about $2.4 million of its $80 million annual budget in electricity costs, according to Jennifer Bryant, director of administrative services at the district.

"If we can lock in price for these costs, that takes one piece in a really volatile market and it becomes a known for our budget," Bryant said. "And helping to keep that portion steady and predictable as much as we can, at least we have that piece."

Helix provides water treatment for much of San Diego's East County and is the water distributor for people and businesses in the cities of La Mesa, Lemon Grove and El Cajon, as well as those in Spring Valley and other unincorporated areas of the county.

The district says it uses a combination of electricity and gravity to distribute water throughout its 50-square mile district and into customers' homes.

The district operates a water treatment plant serving its own customers and Otay, Padre Dam and Lakeside water districts. It has a water distribution system with 25 pump stations and more than 730 miles of water mains.

Helix is able to work with Calpine because California gives the district the option to buy electricity from an electric service provider and decide how much of it comes from renewable sources like wind and solar, Olney said.

Calpine Energy Solutions is a wholly owned subsidiary of Calpine Corporation, which was founded in 1984. Its clients are large commercial, industrial or institutional entities. The company sells electricity but relies on utilities like San Diego Gas & Electric, Southern California Edison and Pacific Gas & Electric to deliver it.

Since 2007, Helix has worked with Calpine, headquartered on West A Street in San Diego, to manage the district's energy costs and its move to renewable resources.
 
Olney said Calpine has secured the renewable energy supply Helix needs through 2030.
 
Calpine sources renewable energy from a portfolio of developers, including a new solar power facility in Riverside County. Calpine officials told the Helix Water District Board earlier this year that the new facility will bring its renewable portfolio to 60 percent in 2024 – six years ahead of California regulatory mandates.

The state's portfolio standards require investor-owned SDG&E, Edison and PG&E – and other electric service providers like Calpine – to procure 60 percent of their electricity from renewable sources by 2030 and move to 100 percent renewable energy by 2045.

The transition will protect Helix and its customers over the next eight years, as market prices respond to increased demand and competition for renewable energy.

Helix has done other work in the energy efficiency realm.

The district worked to reduce electricity use 25 percent by pumping water and filling reservoirs at off-peak hours, offsetting demand with a solar panel array at its operations center in El Cajon and increasing use of hybrid electric vehicles.
 
In 2011, the district installed solar panels on its operations center in El Cajon that generate 90 to 100 percent of the facility's electricity.

Since 2019, Helix has been transitioning its fleet to electric vehicles. Through a grant from SDG&E, the district has been able to install electric vehicle charging stations. The district has also received rebates from the state on its purchase of six Toyota Prius automobiles.

"We are working to meet goals that are part of the expectations of a public agency," Bryant said. "Supporting using renewable energy, using solar panels, electrification to the greatest extent possible for our fleet… it all fits in to our overall plan. We've taken these steps to make sure we are where we are required to be, but also to be where we want to be, within the constraints of running our system."
Helix Water District

FOUNDED: 1885
GENERAL MANAGER: Carlos Lugo
ASSISTANT GENERAL MANAGER: Brian Olney
HEADQUARTERS: La Mesa
BUSINESS: Not-for-profit water provider
REVENUE: $80M budget
EMPLOYEES: 150
WEBSITE: 
hwd.com

NOTABLE: Helix Water District has been working with Calpine for its energy needs since 2007.