SMACK'N GUAMANIAN GRILL PAYS HOMAGE TO FOUNDER'S FAMILY
The Authentic Taste of Guam – in San Diego
Thursday, May 26, 2022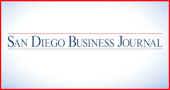 The offerings at one of the only restaurants in San Diego offering Chamorro food – the ethnic, authentic taste of Guam – may indeed be good enough to make you smack your lips.

But 
Smack'n Guamanian Grill
, the dining establishment on Miramar Road, got its name from a far deeper place than the physical actions its food's flavors and textures may evoke.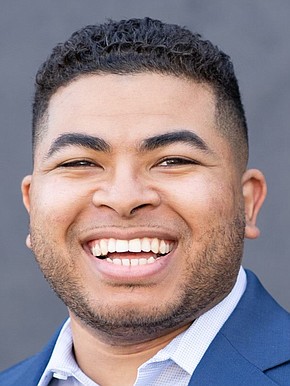 Christian Graham, who launched Smack'n Guamanian Grill three years ago when he was 23, said that the SMACK part of the name stands for Sudo Mesa Authentic Chamorro Kitchen.

The name honors his maternal Guamanian grandmother, who had a home bakery in Guam and whose name was Rosa Baza Sudo (Mesa), and his grandfather, a retired U.S. Navy veteran named Eduardo Camacho Mesa.

"We want to showcase our culture through our food in the most authentic way possible," Graham said of Smack'n Guamanian Grill.
"There are other Chamorro businesses but mostly with fusion takes. Our niche lies in that we're purely representing our food. We are a proud people and we believe our food speaks for itself."

The food Graham serves boasts menu items created by recipes that have been passed down in his family through generations and dishes that include several Chamorro barbecued items, red rice created with the achiote (annatto) seed, and Chicken Kelaguen, which is similar to ceviche but with a pickled marinade.

His desserts may invoke the memory of his baker grandma, and include Latiya, a sponge cake topped with vanilla custard and cinnamon and Boñelos Åga/Månnga, Guamanian donuts that come in banana and mango flavors.

Family is a big part of Graham's life. Married to Steffany Graham and with two children of his own, he talked about how his grandfather took three family members at a time on a cargo plane to the continental United States.

Graham said his mother, who comes from a family of 11, was born in Guam and moved to the U.S. in 1970, when she was 10 or 11. "They sent the oldest to the youngest and my mom was the youngest," Graham said. "She was in the last batch to move to San Diego."

Graham said that after most of the family was settled and living in San Diego at an aunt's home in Linda Vista, his grandfather told his eldest child to reach out to his grandmother still in Guam to "send the money."
 
Graham said that while he understood that his family had lived a frugal life in Guam, and may have even been considered "poor" by some standards, his grandparents had actually been carefully saving enough money over many years' time to buy a home.

The family purchased a home in Mira Mesa in 1977, where they all moved. Graham said that one of his uncles is still the owner of that house.

"It's very sentimental to me," Graham said of the story of his family landing in San Diego. "And it taught me the importance of financial literacy and knowing your goals clear cut and making your money serve a purpose. Even though they weren't showing anything, they were able to make that happen. After they sold a second home, all of my mom's siblings were given the opportunity to go to college and get a degree. And everyone of those (kids) are homeowners now."

Graham said his innate business sense is related to his family's origin story in America. "Seeing what happened and hearing about that and wanting to do something like that for my family," he said. "Starting Smack'n Guamanian Grill is really to honor that and build a foundation on that."

Graham graduated from Mira Mesa High School in 2013 and then attended San Diego State, where he graduated with a degree in interdisciplinary studies, that included a three-prong focus on economics, computer science, and rhetoric and writing studies.

He said as the son of Guamanian mother and a Black father, he looks to create opportunities to uplift and empower others in the community, mostly underserved and marginalized people.

He said he lives by a mantra he calls "MEMO," which stands for "Money Enhances More Opportunities" and that "the more money you make, the more opportunities you can create for someone else."

"I want to be financially free so I can pour out more and more opportunities where its needed most," Graham said. "My main emphasis is within the marginalized communities. There is a low representation of Black-owned businesses and Chamorro-owned businesses. These are hard-working people with a great work ethic but with not a lot of representation in leadership positions. I want to spark that change in the community."
Smack'n Guamanian Grill

FOUNDED: 2019
FOUNDER/OWNER: Christian Graham
LOCATION: Miramar Road, San Diego
BUSINESS: Guamanian restaurant
EMPLOYEES: 10
WEBSITE: 
smackngg.com

CONTACT: (858) 762-2544
NOTABLE: Graham said a year before he founded his restaurant, he moved from being an intern to full-time project manager at a local Fortune 500 company after helping save the business $400,000 by tweaking its existing software.