FINANCE: ACQUISITION BY U.S. BANK MAY BOLSTER COMMUNITY PROGRAMS
Union Bank Hosts Discussion on Improving Access to Capital
Thursday, May 26, 2022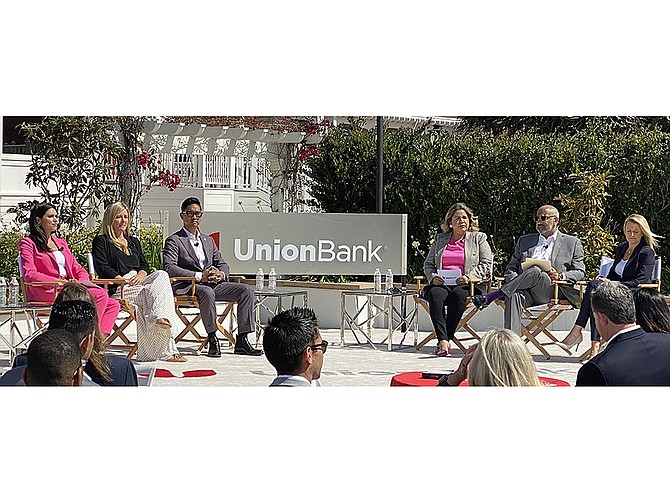 A recent panel discussion hosted by 
Union Bank
 at the Hotel Del Coronado explored the causes of and solutions to inequities in banking for marginalized communities.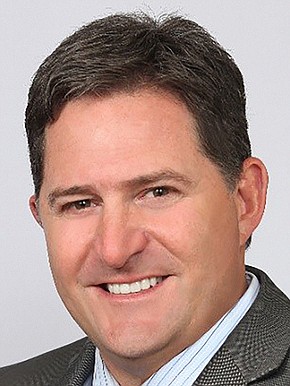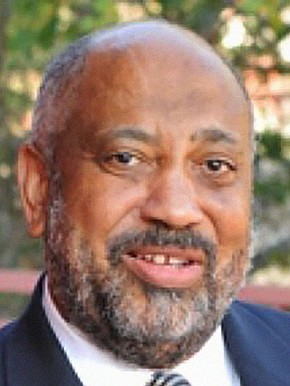 Union Bank centered its "Breaking Down Barriers to Capital for Small Business" discussion, held on May 10 and moderated by NBC7 reporter Melissa Adan, around access to capital "to provide answers, resources and networking opportunities to small business owners," said Todd Hollander, head of business, SBA and small business banking at Union Bank.
 
Hollander said the event was the fourth of five panel discussions on small business banking that were planned before the announcement of U.S. Bank's bid to acquire Union Bank.
Barriers to Capital
 
In his introduction, Hollander shared recent data that showed that barriers to capital worsened during the pandemic, with more than half of businesses that applied for financing not getting the full amount requested. According to Hollander, 32% of minority-owned small businesses were rejected for loans completely, compared to 25% of white-owned small business.
 
Panelist Reginald Jones, president and CEO of the Jacobs Family Foundation and Jacobs Center for Neighborhood Innovation, said black and brown business founders have "historically been left behind in the business enterprise ecosystem."
 
"These founders often have a strong, bold vision but sometimes, for a number of reasons, a limited ability to make those connections with banks or financial institutions to start their own business," he said, adding that these black and brown business owners then use their own personal money because of either limited opportunity to connect with a bank or "having a feeling that if they connect with a banker they will be denied."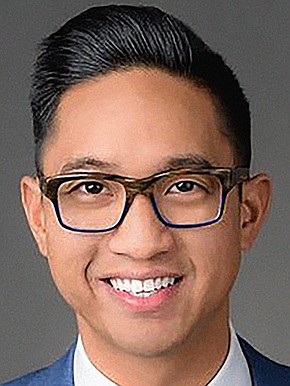 Jason Paguio, president and CEO of Asian Business Association, San Diego (ABASD), said his group commissioned a study that found "compounding issues and effects" for Asian businesses during the early days of the pandemic "dealing with racial discrimination and xenophobia" which caused an accelerated rate of harm and diminished capacity for revenue.  

"In January 2020, before we reached pandemic level status in March, our businesses were already further behind than a lot of our other counterparts," he said, adding that the study revealed other barriers including language and technology barriers.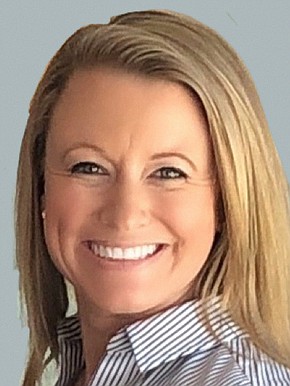 Devon Barrack, director and small business group manager at Union Bank, said that for many first-time small business owners, fear of banking is often the biggest barrier.  
 
"Banking can be scary and sometimes when you walk in, you feel like you need to know everything," she said. "We want to make sure that when a client does come in, you don't have to know anything. We'd rather you know how to make a pie, know how to serve a cup of coffee and let us take over the banking and the hard stuff."  

Jones said that fear of banking for the black and brown community derives from historical prejudices in the "mainstream banking sector."  

"Forty  percent of blacks are discouraged from going into banks due to historical factors that have caused them to be denied loans because of issues of race," he said. "We must do some education, some outreach to populations that have historically been left behind from the mainstream financial system, to welcome them into their system," he said, adding that only 18% of blacks report receiving assistance from bankers in completing loan application and that "far greater numbers of whites" are engaged with bankers in the loan process.
Solutions and Advice

Jones said the solution to getting businesses to become part of the mainstream is to build capacity, credit and connections with the banking system. Jones pointed to the Connect All program he started in 2019 at the Jacob Center – an incubator accelerator "designed to advance low- and moderate-income founders to develop, grow and be sustainable."  

Paguio said understanding the issues for small businesses is the first step in solving them. The study of Asian businesses during the pandemic gave ABASD an understanding of their needs. For example, when applying for Paycheck Protection Program funds, ABASD found many businesses did not have proper ledgers so helping them with setting up QuickBooks, point-of-sale systems and other technical training was the key capacity building "not just for the pandemic, but now to reach their next level of success," he said.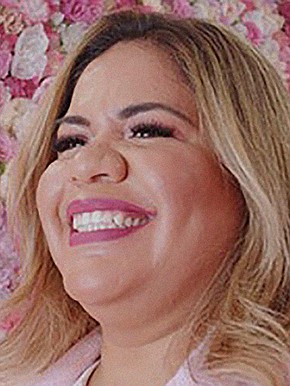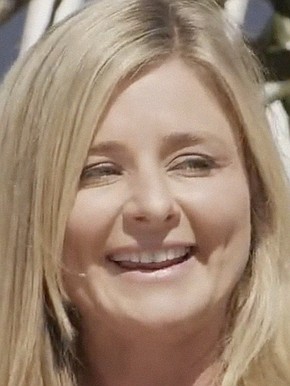 Panalist Nadia Zamora, owner of the Pink Rose Café in La Mesa, said connecting with local business groups is a key to getting access to capital as well as advice. She shared that when her café's opening was delayed by eight months during the pandemic, she was not prepared to "fight it out" as a first-time business owner, but the La Mesa Chamber of Commerce stepped in and helped her connect with Union Bank.  

"Had it not been for them, we probably wouldn't have opened," she said, adding that now after being open for one year she is about to open another location.
 
Marcelle DiMichieli, another small business owner on the panel, said when she founded San Diego Bike & Kayak Tours, Inc. 19 years ago at age 23, she had "no idea" what she was doing, but she learned to stay engaged with the bank for advice. That advice helped her through the pandemic.
 
"You gain access to capital when you do not need it, and then that way when you're ready to expand, open a new location, invest in your people, your processes, upgrade your equipment, your facility or manage a pandemic with a business that is severely impacted or shut down, you have those funds available to use," she said.
 
Barrak said, for banks, the solution to more equitable lending is "to understand the gaps and historical blind spots" in banking.
 
"Financial literacy is a gap in our education on a variety of different levels," she said, adding that for businesses seeking a loan her advice is "to not settle for the 'no' but look for the 'yes' and find the 'yes.'"  
Community Building Programs  

To help businesses get that 'yes,' Barrak said during pandemic Union Bank expanded its team of small banking specialists in October 2020.  

"The purpose was to make sure that when a client was walking in – they've got that idea, they've got that budding small business – they could go with confidence and talk to somebody who can comfortably lean them into the different programs," she said, adding that the pandemic made bankers "partners in something that was really about survival."  

Holland said to help "underserved borrowers," Union Bank offers a "Business Diversity Lending program to help women, minority and veteran-owned businesses secure the financial assistance they need."
 
Union Bank also introduced a Community Recovery Program in June 2020, which has given $3.75 million to aid in small business recovery efforts.  

"This includes helping to deliver access and technical assistance to diverse small business, accelerating business recovery and readiness, expanded network of Small Business Technical Resources Assistance Centers (TRACs) and support microlending initiatives and reinforce CDFIs operational infrastructure," Holland said.
Post-Acquisition  

If the acquisition of Union Bank by Minneapolis-based U.S Bank goes through, the future of these programs will become more secure. On May 9, a day before the panel discussion, U.S. Bank announced a $100 billion community benefits plan to accompany its merger with Union Bank, slated to be finalized in the first half of this year.
 
U.S. Bank met with over 200 community groups to come up with the benefits plan, which it hopes will make the acquisition of Union Bank more palatable to regulators.
 
Under the benefits plan, U.S. Bank will increase mortgage lending by 20% nationally and by 30% to non-white and low- to moderate-income borrowers in California; and increase lending to small businesses and farms 15% nationally and 25% in California. The bank will also need to consider input from communities before closing any branches.
 
"The focus of our event 'Breaking Down Barriers to Capital for Small Business'" was something Union Bank wanted to address because we know minority business owners continue to face challenges when it comes to accessing the capital they need to build and grow their businesses.
 
"It's an issue we have been working to address for several years," Holland said. "U.S. Bank's Community Benefits Plan builds on much of the work both banks have done in our local communities, and we're pleased to know that legacy will continue once the acquisition is complete." 
MUFG Union Bank
Founded:1918
CEO: Kevin Cronin
Headquarters: New York City
Business: Regional Bank serving individual and business clients in California, Oregon and Washington.
Stock: MUFG (NYSE)
Assets: $127.9 billion  (as of Dec, 31, 2021)
Employees: 13,900 (2020)
Website:
www.unionbank.com
Notable: Union Bank grew over 25% in the fiscal year ended March 30 for loans outstanding to small business.