SD DEFENSE
Recent and archived news stories on: Arms, Contractors, Government, Military, Research, Development, Systems, Veterans...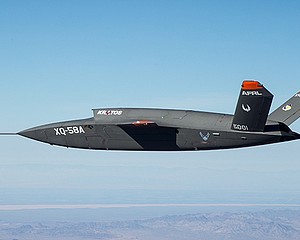 AEROSPACE: Kratos Buying 80.1% of Co. With Option to Buy the Rest
Kratos Defense and Security Solutions Inc. continues to develop its unmanned aircraft business, as shown by its recent acquisition of a company that makes small jet engines in February, and the first flight of a drone in March.
SD 500 recap: Eric DeMarco has helped transform a once-struggling wireless company into a highly competitive player in the national defense industry.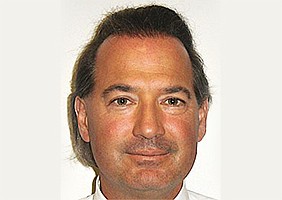 FINANCE: Proceeds to Pay Off Credit Facility Debt, And for General Purposes
Viasat Inc. is selling $600 million in senior secured notes due 2027 to institutional buyers, after originally planning for a $500 million bond issue, the company said March 21.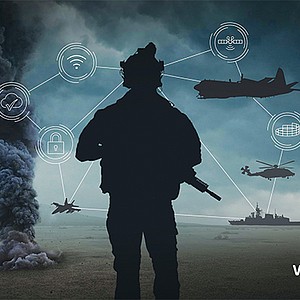 San Diego County has its share of military construction projects that might take a back seat to construction of a wall on the U.S.-Mexico border.
The U.S. Navy has named Rear Adm. Bette Bolivar as commander, Navy Region Southwest. In her role she will oversee shore bases in California and five Western states. Bolivar will relieve Rear Adm. Yancy Lindsey in ceremonies March 22 at Naval Base Coronado.
At 13 hours and 3,075 nautical miles, it was a relatively short flight for a U.S. Air Force Global Hawk unmanned aircraft.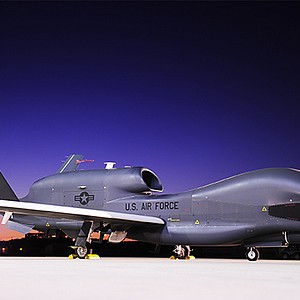 San Diego County has its share of military construction projects that might take a back seat to construction of a wall on the U.S.-Mexico border.
SD 500 recap: Bradley Feldmann leads a global technology solutions and services company in defense, security and transportation.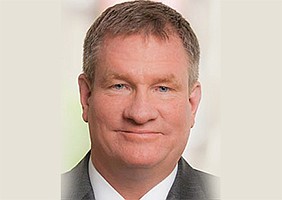 ECONOMY: Ships, UAVs and Electronics On Pentagon's Wish List
A draft Pentagon spending plan issued March 12 offers much to San Diego defense contractors, including publicly traded giants that build military ships and aircraft.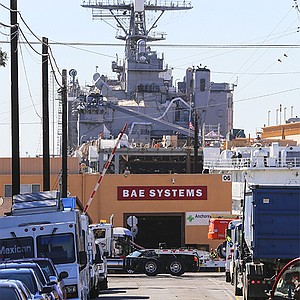 The U.S. Navy recently issued two contracts to support General Atomics' advanced aircraft carrier launch system, which is going on the new-style Gerald Ford-class carriers.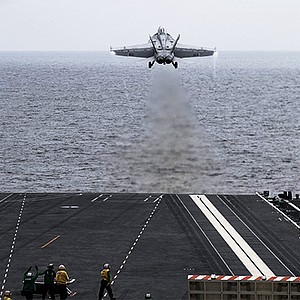 Cubic Corp. said March 14 that it acquired electronics maker Nuvotronics of Durham, North Carolina for $64 million cash. Nuvotronics produces microfabricated radio frequency products, primarily for the military satellite and electronic warfare markets. There are commercial applications for the products as well.
The majority of shares will come from the Shirley C. Brostmeyer Revocable Trust and Joseph D. Brostmeyer Revocable Trust. The Brostmeyers are engineers and cofounders of Florida Turbine Technologies, which Kratos bought for a combination of cash and stock.
General Atomics Aeronautical Systems Inc. publicly announced ;the next piece of technology that will command its advanced MQ-9B remotely piloted aircraft.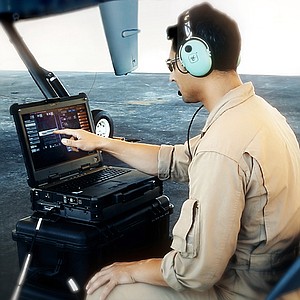 According to a press release, the aircraft completed 76 minutes of air time during the first flight.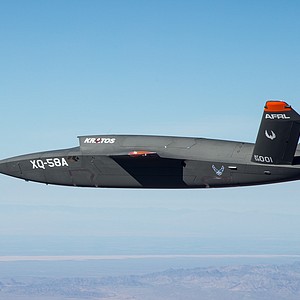 The U.S. Navy reported on Feb. 28 that its BQM-177A target drone built by Kratos Defense and Security Solutions Inc. was ready for war games. In Navy lingo, it achieved initial operational capability.Separately on March 5, Kratos (Nasdaq: KTOS) said it recently received $11.2 million in multiple unmanned systems contract awards.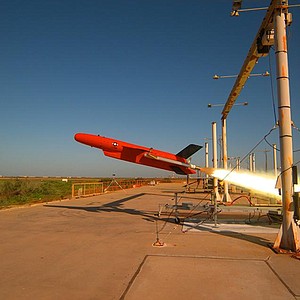 Prev Next