FINANCE: Acquisition by U.S. Bank May Bolster Community Programs
A recent panel discussion hosted by Union Bank at the Hotel Del Coronado explored the causes of and solutions to inequities in banking for marginalized communities.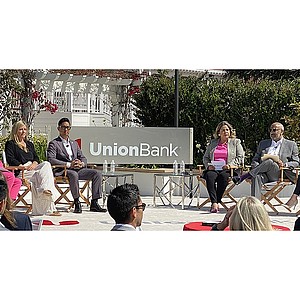 FINTECH: Serving the 'Underestimated'
This month, Applied Data Finance, LLC (ADF) announced a milestone – more than $1 billion in loans originated or facilitated by its AI-powered analytics platform.
New Acquisition Specializing in Signals, Space Adds to Top Line
Kratos Defense & Security Solutions Inc. (Nasdaq: KTOS) — the Scripps Ranch corporation providing military customers with electronics, drones and other products and services — posted a net loss of $15.9 million, or 12 cents per share, on revenue of $196.2 million during its first quarter.
On May 17, Friendly Hills Bank (FHB) announced it is bolstering its executive suite with a spate of new hires.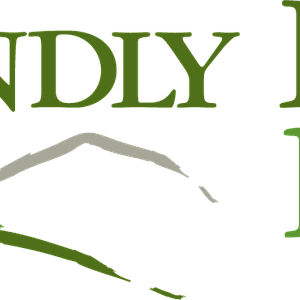 NONPROFITS: Taking A Closer Look at San Diego's Childcare Needs
Two reports commissioned by local nonprofit The San Diego Foundation and shared in April shed light on a continuing challenge for working parents: How to best navigate in an era in which the affordability and availability of childcare in San Diego County is a growing challenge.
PHARMA: Partnership to Take Genomics Approach to Discovery
Illumina, Inc. is expanding its reach into drug discovery and development. On May 5, the San Diego DNA sequencing giant announced a partnership with New York-based healthcare investment management firm Deerfield Management to apply a genetic-led approach to develop novel therapies for diseases with unmet medical needs.
TECH: $3.8B Deal to Double Firm's Revenue
Carlsbad-based MaxLinear, Inc. is dramatically scaling up its global operations with its proposed, $3.8 billion acquisition of Silicon Motion.
The inaugural Five.Ten.Thirty drew about 3,400 to Petco Park on April 28. The daylong event organized by Connect San Diego featured booths from around 100 startups across a variety of innovation industries. There were also over 180 venture capital groups and around 140 angel investors in attendance.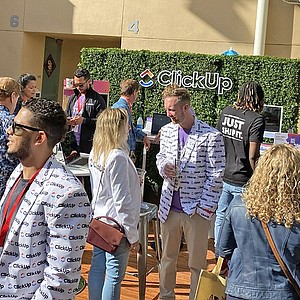 Sempra Energy (NYSE: SRE) bucked the general stock market trend Friday with shares gaining value as major indexes lost value. Shares closed up 3.7% to $164.85.
WEBSITES: Company Gains Spot in Top Sports Accelerator
In the wide, wide world of sports betting and fantasy sports, good data is key. That is the premise behind FTN Network, a multi-site platform featuring content and data for sports betting and fantasy sports aficionados.
MANUFACTURING: Innovation Improves Safety, Power of Li-ion Batteries
San Diego-based lithium battery innovator South 8 Technologies is charging up. On April 26, the company announced it had closed a $12 million Series A funding round it will use to accelerate the commercialization of its patented Liquefied Gas Electrolyte (LiGas) technology.
REPORT: Employers Must Focus on 'Inclusive' Economic Development
To stay competitive in the global marketplace, San Diego County businesses, educators and other stakeholders in the region need to step up and look at ways to stay on top of hiring needs of the future - and that means a push toward more inclusive development.
NONPROFITS: Rebrands as 'San Diego Working Waterfront'
The San Diego Port Tenants Association has changed its name to San Diego Working Waterfront, and on April 21 unveiled a new logo that honors its roots and the people engaged in the myriad businesses on the waterfront.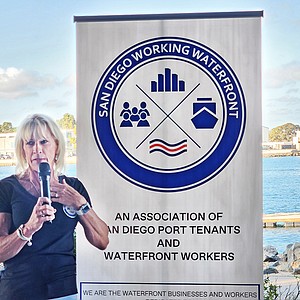 SOFTWARE: ClickUp Buys Slapdash
With the use of workplace productivity software steadily on the rise, ClickUp announced last week (April 26) that it has acquired Slapdash, a small but mighty SaaS firm with five employees working remotely from San Francisco, Toronto and London.
EVENTS: Film Focuses on High-Stakes Company Turnaround
The San Diego chapter of the global Conscious Capitalism movement is hosting a screening of the new documentary film 'Beyond Zero' on May 25 at the Cohn Restaurant Group's Coasterra on Harbor Island Drive.
Prev Next