SD HEALTHCARE
Recent and archived news stories on: Biotechnology, Doctors, Drugs, Health Insurance, HMO's/PPO's, Hospitals, Medical Devices, Nursing...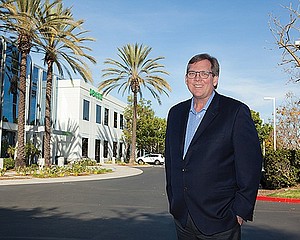 Company Looking At Various Avenues to Expand Its Market
In what an analyst called another blowout quarter, Dexcom on Nov. 6 posted $396.3 million in third quarter revenue, a 49% year-over-year increase.
Human Longevity Inc. has raised $30 million, a year after a letter from the company's board signaled a cash crunch at the genomics outfit.
LifeNet Health has acquired Samsara Sciences, a subsidiary of Organovo that provides human liver cells for drug research.
New Jersey's Currax Pharmaceuticals now holds the rights to contrave, a weight-loss drug with San Diego roots.
BIOTECH: Cancer Drug Failed to Extend Patient Lives
For many biotechs, the news would be a death knell.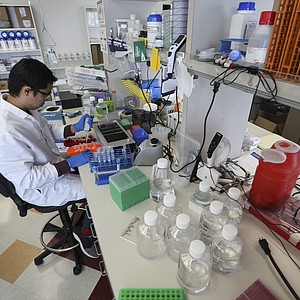 PROPERTY: Mirati Leads the 20 Deals Made With 64,108 Square Feet
More life sciences companies took space in the third quarter, but industry leasing activity still fell compared with the same period a year ago.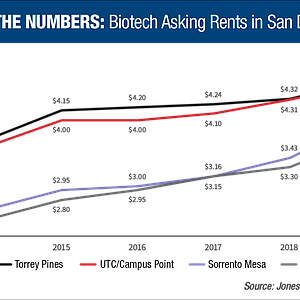 PHARMA: Company Positioning Itself to Be a Leading Global Biopharma Organization
Neurocrine Biosciences reported revenue of $222.09 million in third quarter results.
Oceanographers Team Up to Examine Toxic Algae Blooms
Toxic algae blooms. Injuries from nerve damage. Brain disorders- these are problems San Diego researchers hope to better understand.
Tandem Diabetes Care logged a jump in third quarter revenue as the company moved toward profitability.
Targeted Solutions Said To Take Complexity of Microbiome Into Account
A crop of companies take a person's fecal sample and profile the microbiome, living microorganisms in the digestive system that are getting increased attention.
Analyst Sees Potential As Blockbuster Treating Postoperative Pain
In April, the U.S. Food and Drug Administration kicked back an application from Heron Therapeutics asking for approval of its experimental pain medicine.
Intrepida Bio seeks to modulate the immune system to fight cancer and other diseases.
Neurocrine reported revenue of $222.09 million in third quarter results, a 46.3% year-over-year jump.
INSURANCE: State Action Aims to Support ACA Pool
California companies with fewer than 100 employees were recently barred from joining associations related to their industry to get better insurance rates.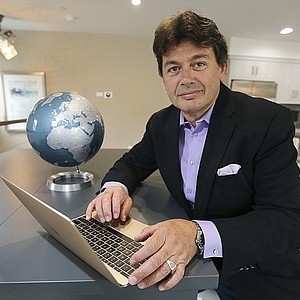 San Diego's Qpex Biopharma has licensed three of its programs for drug-resistant bacterial infections to a firm with a mission of bringing breakthrough treatments to China.
Prev Next