TECHNOLOGY: World Trade Center San Diego Gives Brazil Outreach a Boost
Blue Sky Network, a San Diego business offering advanced satellite communications, won $25,000 to further its international business as part of a recent pitch contest organized by the World Trade Center San Diego.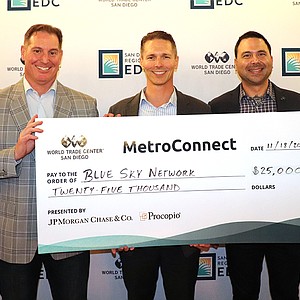 RETAIL: $290M Co. Partners with Bright Lights Acquisition Corp.
Manscaped, the men's consumer lifestyle brand that specializes in grooming products, is going public via a special purpose acquisition company (SPAC) merger, according to the company's founder and CEO.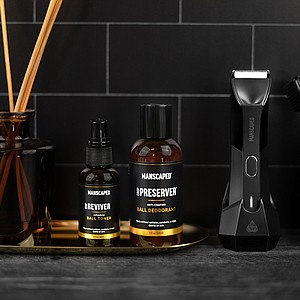 RETAIL: Partnership a Seven Figure-Plus Opportunity for Men's Skincare Co.
A San Diego-based manufacturer of natural men's grooming products is capturing a bigger market share thanks to a newly-inked strategic growth partnership.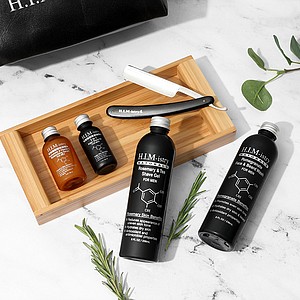 Financial terms were not disclosed.
BIOTECH: With New Focus, aTyr Raises $86M
San Diego-based aTyr Pharma recently raised $86.3 million in what some characterized as a dramatic turnaround for the company.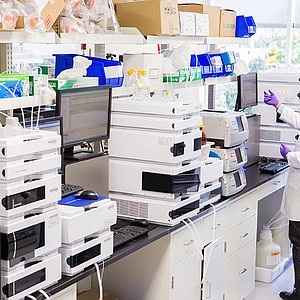 TECHNOLOGY: North County Firm Has Contracts With NASA, Military Services
North County-based Space Micro announced on Nov. 22 that Denver-based Voyager Space Inc. has agreed to buy a majority stake in the company.
ENERGY: Shipments to Asia Could Pass Through Topolobampo, on the Gulf of California
Sempra (NYSE: SRE) has expanded its plans to export liquefied natural gas (LNG) from the west coast of Mexico.
San Diego-based Neurocrine Biosciences (Nasdaq: NBIX) has entered into a strategic collaboration and licensing agreement with Japan's Sosei Group to develop potential new treatments for schizophrenia, dementia and other neuropsychiatric disorders.
AEROSPACE: Inmarsat Deal Worth $7.3 Billion
Carlsbad-based Viasat (Nasdaq: VSAT) said on Nov. 8 that it has agreed to buy British competitor Inmarsat for $7.3 billion.
COMMUNITY: Scholarships to Generate Economic Opportunity for People of Color
Bumble Bee Foods, LLC, the $1 billion East Village-headquartered company, wants to impact communities of color in San Diego.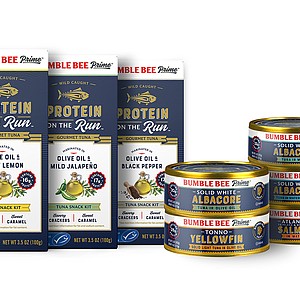 MANUFACTURING: Hot Tub Maker Sees Surging Demand Since COVID-19
According to reports, the demand for pools and hot tubs has surged as a result of the coronavirus pandemic. The hot tub sector saw a 400% uptick in some areas last year.
MANUFACTURING: Bindle Bottle Sales On Track for 300% Gain in 2021
Earlier this month, Amazon and Oprah Winfrey revealed the 2021 Oprah's Favorite Things List, a roundup of the talk show host's favorite holiday gifts of the year.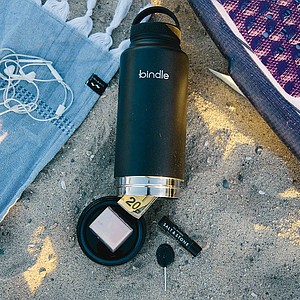 MANUFACTURING: Fluidra Pays $78M for Water Testing Firm
Carlsbad-based Fluidra North America continues to make a big splash in the swimming pool equipment sector, last week announcing its third major acquisition in 2021 – the $78 million purchase of Taylor Water Technologies, a leading manufacturer of water-testing solutions.
Latino Brewery Projects $3M in 2021, $6M in 2022
Border X Brewing, LLC, the first 100% Latino-owned brewery in San Diego, is forecasting growth.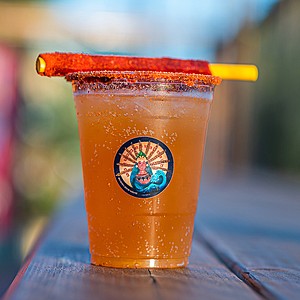 FITNESS: Tru Grit Sells at Best Buy, Target and Walmart
With gyms across the nation forced to shut their doors last year as a result of COVID-19, home gyms became a more attractive option for those looking to stay healthy and active. A group of local entrepreneurs noticed the gap in the market and saw it as a new business opportunity.