SD REAL ESTATE
Recent and archived news stories on: Apartments, Architecture, Brokers, Construction, Housing, Mortgages, Offices, Property Management, Realtors...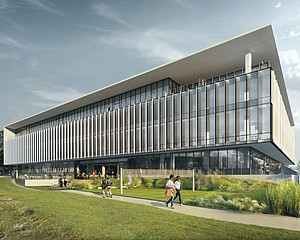 PROPERTY: New UTC Facility Is Fully Leased
With construction only just beginning, BioMed Realty has fully leased a 204,000 square-foot research and office project that it's building on Towne Center Drive in UTC.
Building leased to Wawanesa General Insurance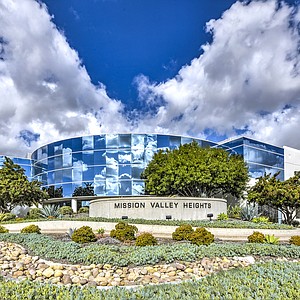 Site Designed as Life Science And Technology Campus
An expansive Del Mar Heights office project that has been in the works since 2015 is about to begin construction under a newly formed partnership with a Chinese company.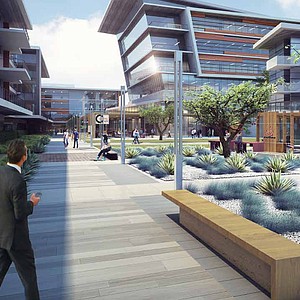 Oceanside Site Sells for $2.5M
The building formerly known as Red & White Market has officially been sold.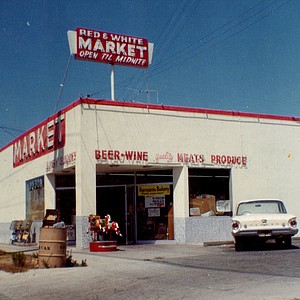 PROPERTY: Mission Gorge Development to Reshape, Revitalize Area
A Los Angeles company that specializes in building and managing large apartment complexes is making its first foray into San Diego County.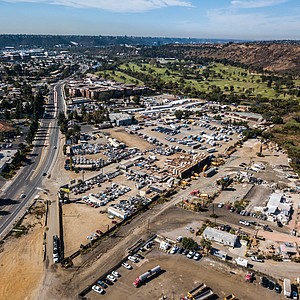 PROPERTY: Mirati Leads the 20 Deals Made With 64,108 Square Feet
More life sciences companies took space in the third quarter, but industry leasing activity still fell compared with the same period a year ago.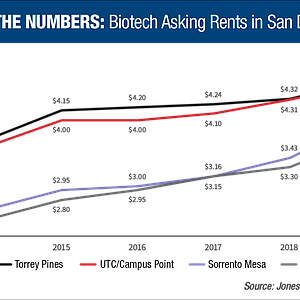 Co. Attracted to 'Up-and-Coming' East Village Location
The coworking giant Spaces has opened its second San Diego location.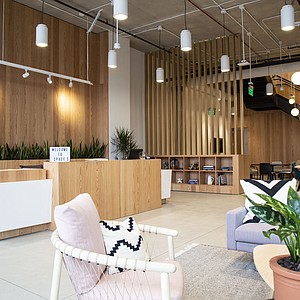 Renters Pump $48.9 Billion Into Local Economy
Apartment renters and investors are playing an increasingly significant role in San Diego County's commercial real estate market, according to recent reports from brokers and a the national housing agency.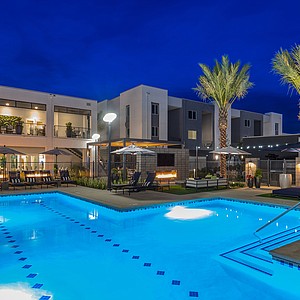 Building was fully leased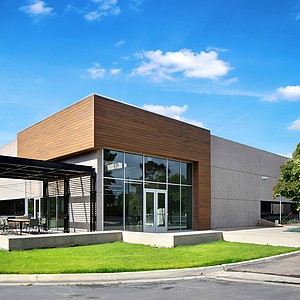 Sustainability Efforts Said Not to Add to Cost Of $13M Office
Block D in East Village –— the first building completed in Makers Quarter — has received a top national award for its energy-efficient design.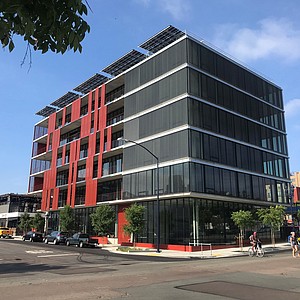 Complex has 10 apartments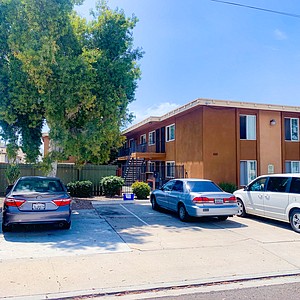 PROPERTY: Irvine Co. Reimagines Coworking
For those who find coworking too casual but don't want to be locked in to a long term office, San Diego's biggest owner and developer of office real estate is the Irvine Co.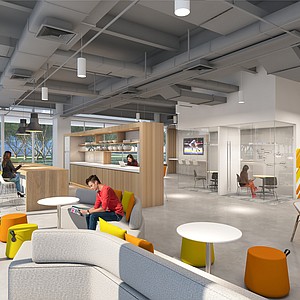 DEVELOPMENT: Two Residential Buildings Will Have 608 Apartments Starting at $2,350 per month
Kilroy Realty Corp. has fully leased the retail portion of its One Paseo development in Carmel Valley, and completed the first 237 apartments.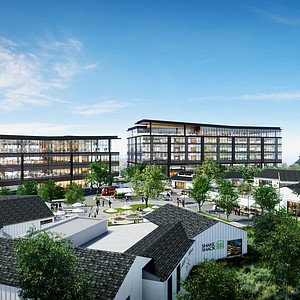 HOUSING: Builders Bring Variety and Vision To Completion
It took more than 20 years, but the 1,921-acre community of San Elijo Hills in San Marcos is nearly done.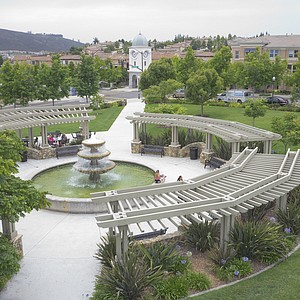 Prev Next