SD REAL ESTATE
Recent and archived news stories on: Apartments, Architecture, Brokers, Construction, Housing, Mortgages, Offices, Property Management, Realtors...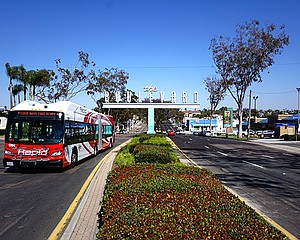 PROPERTY: High-Density Development Reshaping Area
Before there was Mission Valley, there was El Cajon Boulevard. It was the place to go in San Diego to shop and dine. It was the main route into the city from the east.
Prev Next