SD SERVICES
Recent and archived news stories on: Accounting, Advertising, Consulting, Jobs, Food, Insurance, Law, Printing, Public Relations, Security...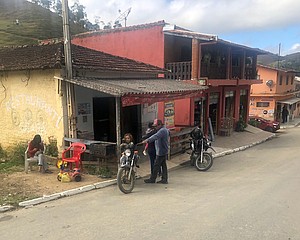 COMMUNICATIONS: Already in Brazil, Co. Sets Sights on Rest of Latin America
Viasat Inc. plans to dramatically expand its residential internet service in Mexico and Brazil during the coming year.
Power Digital Marketing has announced the hiring of Milton Goss as its new chief financial officer.
Puffer Malarkey Collective has debuted its newest restaurant, Wood Yu.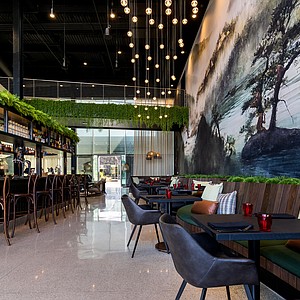 Power Digital Marketing has appointed Jeff Mason as its first president.
According to the company's Facebook page, Donut Bar will open a new location in Tucson, Arizona, on February 22.
Power Digital Marketing appoints Clark Kokich to its board of directors.
KPMG's investment in LumaTax is intended to complement and enhance both companies' approach to the market through innovation and technology.
San Diego-based Chosen Foods, makers of avocado oil and other avocado-inspired condiments, has announced a new brand identity.
The company has raised roughly $35 million since its founding in 2012.
Jenny Craig names David Pastrana as the company's new CEO and Monty Sharma, the previous president and CEO, is now board chairman.
Bumble Bee Seafoods filed for Chapter 11 bankruptcy protection on Nov. 21, 2019 in U.S. Bankruptcy Court in Delaware.
Located in South Park, the Buona Forchetta Family nonprofit restaurant will open on March 7th, according to a press release.
His academic experience began in 2004
By Stephen Adamek
January 28, 2020
Apparently, according to the list, the chicken shawarma is the recommended dish at the Shawarma Guys food truck.
According to a press release, the five busiest weekends for Airbnb guest arrivals in San Diego in 2019 were July 26-28 ($13 million), July 19-21 ($14.2 million), July 5-7 ($13 million), Dec. 27-29 ($11.5 million) and July 12-14 ($12.4 million).
According to a press release, Raindrop will lead brand and website development, photo and video production, media planning and buying, search marketing, social media advertising, public relations and design for Garden Fresh Restaurants LLC.
Prev Next