Photo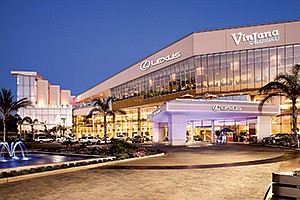 A Lexus dealership is at the heart of The Centre in Escondido, but the site also includes a restaurant, several retail shops and venues for business meetings and special events. The goal was to make shopping for a car a unique experience.
Stories this photo appears in:
RETAIL: Jones-Cone Looks to Add Concerts To Escondido Centre Mix
Not everyone was quick to understand how a Lexus dealership, a restaurant and several retail shops could succeed as part of the same complex, but time has proven that owner Judy Jones-Cone's idea for The Centre in Escondido was sound.