Photo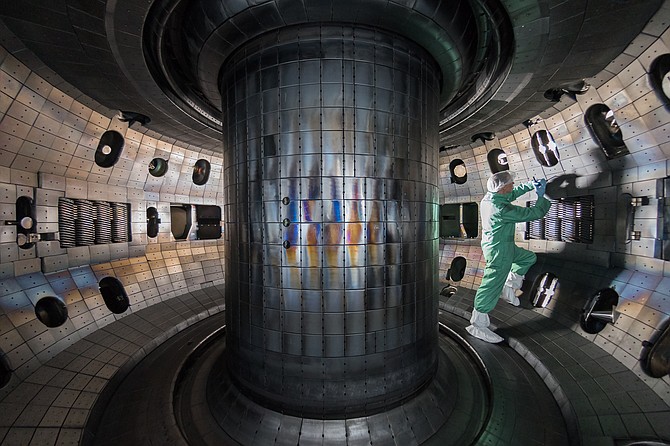 A technician at right shows the size of the chamber where GA creates a magnetic field and nuclear fusion. Photo courtesy of General Atomics.
Stories this photo appears in:
U.S. Department of Energy, Academic Researchers Pool Resources and Talents
General Atomics is getting five more years of federal funding to operate its experimental nuclear fusion reactor in Sorrento Valley.