Photo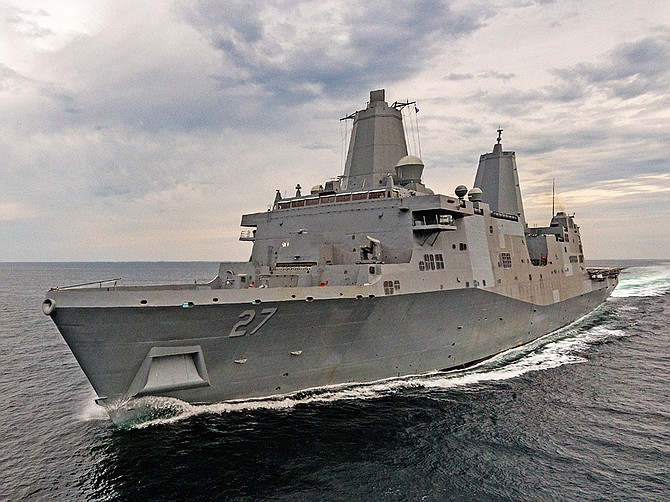 Photo courtesy of U.S. Navy
The USS Portland is an amphibious transport dock ship, one of several types of ships covered under a contract awarded to QED Systems. The new deal calls on QED to support maintenance availabilities. In this view, the Portland undergoes sea trials in the Gulf of Mexico in 2017.
Stories this photo appears in:
U.S. Navy Awards $49.3 Million Deal to Virginia Firm With Local Presence
The U.S. Navy awarded QED Systems Inc. of Virginia Beach, Virginia a $49.3 million modification to a previously awarded contract. Under the deal, QED will support availabilities — that is, periods of time set aside in a ship's schedule for maintenance, repairs and modernization.